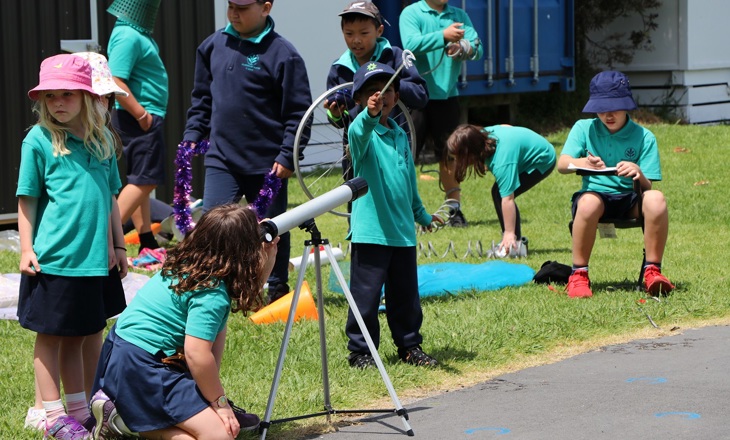 Deputy Principal of Henderson North School Paul Simmons says the support of the Healthy Active Learning team at Sport Waitākere has been instrumental in creating a school environment that promotes quality play, sport, and physical activity for all tamariki.   
"We have completely evolved the way Henderson North School values play, with many positive outcomes for tamariki, such as reduced behaviour incidences during break times, and more collaboration and interaction between different year levels." 
Since becoming part of the initiative in 2020 there have been several new opportunities for ākonga at the West Auckland school. These include the establishment of a student wellbeing-focused hauora group, made up of tamariki from years four to six. 
"Through insight gathering and building a rapport with the tamariki and kaiako, we identified that the students wanted to develop and revitalise the school's play environment," Sport Waitākere Healthy Active Learning Community Connector Oliver Wooding said. 
Students then collected more data and presented their findings back to the school board.  
"The board was impressed and fully supported any changes the group wanted to make and the school was able to upgrade the senior playground as a direct result of the presentation."  
The Healthy Active Learning team also supported Henderson North School to successfully apply to Sport NZ's Tū Manawa Active Aotearoa activation fund. This allowed them to improve three different play areas which were not currently being utilised. 
Paul said the increased opportunities through Healthy Active Learning had been a gamechanger for the school.  
"Students are now more engaged in play, even children who may have previously opted for other non-physical lunchtime activities. It has opened a new chapter for us at Henderson North School and I look forward to seeing where this relationship takes us."
Meanwhile Oliver said the school's success as part of the Healthy Active Learning initiative can be attributed to the willingness and commitment of ākonga and senior leadership to weave the Healthy Active Learning philosophies into the fabric of the school, ensuring amazing outcomes for all tamariki.  
"The school has made the absolute most of every opportunity presented to them. Among the many examples is the leadership team's commitment to participating in events we've run, such as a professional learning and development day for Healthy Active Learning principals, and our Healthy Active Learning Opportunities (HALO) day, which brings together all Healthy Active Learning schools and encourages teachers to engage with others and be inspired with new teaching ideas to take back into the classroom." 
"They were also very active participants in our first Hui Hub, bringing a range of community leaders and providers together with teaching teams from West Auckland schools to foster connection, spark collaborations and share good practice," said Oliver.  
Other opportunities for ākonga have included Aiga Jam, a physical activity programme that connects with elements of the Pasifika culture, and extending the school's participation in the Garden to Table programme to encourage healthy eating and healthy lunch preparation for whānau. 
Sport Waitākere, along with CLM Community Sport, Harbour Sport and Sport Auckland, and supported by Aktive, delivers Healthy Active Learning across selected primary and intermediate schools in Tāmaki Makaurau. 
Together this team supports schools and kura to create healthy and active learning environments, and better connections with their local communities, to improve the wellbeing of tamariki. 
 Read more stories from Sport Waitākere here.