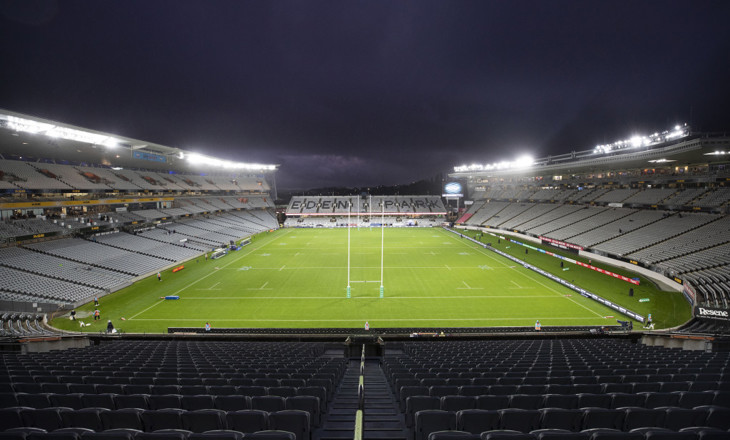 Investment to support accessible gender-neutral facilities at venues for World Cups hosted by New Zealand.
Funding has been allocated to upgrade changing room facilities at the match venues and training grounds that teams will use during the upcoming World Cup tournaments:
2021 Rugby World Cup 18 September–16 October 2021
2022 ICC Women's Cricket World Cup
2023 FIFA Women's Football World Cup 
The upgrades will provide new, fit-for-purpose, unisex, multi-sport amenities. Gender-neutral facilities have been lacking in many venues, and these upgrades will set the new standard for New Zealand facilities. The improvements will include fully accessible changing rooms with individual shower cubicles and toilets, lockable cubicles, and partitioning between changing room and foyers outside. The changes will also include increasing the access for people with disabilities.
One of Sport NZ's objectives is to provide more New Zealanders with better places to play sport. By doing this we will grow participation. We support organisations to plan and design world-leading sporting facilities around New Zealand to enable and inspire people to participate.
Providing these appropriate, high-quality and safe facilities will also help achieve the aims in our Women and Girls in Sports and Active Recreation Strategy. We want to ensure that all women and girls, in all roles, are visible, feel positive about the contribution they make, and value being involved and participating in all levels of sport and active recreation.
The three match venues and community facilities that the Rugby World Cup teams will be using during the tournament will have facility upgrades carried out. The first upgrade to be completed will be Eden Park in time for the opening of the Women's Cricket World Cup on 6 February 2021.
Further facility upgrades around the country may be required for the ICC Women's Cricket World Cup and the 2023 FIFA Womens World Cup.  Sport NZ will begin a feasibility study on what may be required for these tournaments.  
While the World Cup events will provide economic stimulus and generate greater interest in the games, there will be wider valuable social and physical activity outcomes resulting from the facility upgrade projects. They will provide an enduring community legacy for inclusive sport participation in New Zealand. 
These are the facilities that will receive upgraded amenities in Part One of the project:
 Eden Park - West and South Stadium changing room
Waitakere Stadium (The Trusts Arena)
Northland Events Centre (Semenoff Stadium)
Part Two of the project will be to upgrade the community changing room facilities at the training grounds that the teams will use in the Auckland and Whangarei regions.
Part Three of the project is to scope what may be required for the Cricket and Football World Cups.
A total of $7.3 million has been set aside in the 2020/2021 financial year to fund these projects.