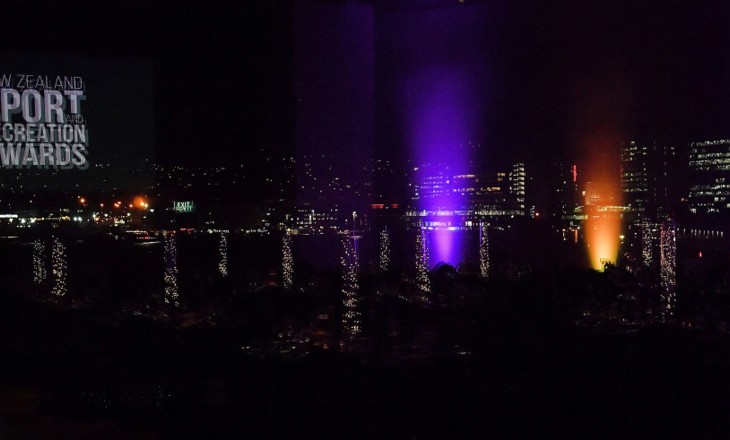 Sport NZ congratulates the winners of the annual New Zealand Sport and Recreation Awards, held in Wellington this evening.
"It's vital that we recognise the work and people that support and encourage New Zealanders to be physically active and to win on the world stage, and for me, this is a highlight of the year," says Sport NZ Chief Executive Peter Miskimmin.  "It's always a very special evening and this year was no exception. The awards ceremony brings together leaders from across the sector to recognise the top achievements and to acknowledge leadership and lifetime achievement."  "Tonight also saw us award our inaugural Future Leaders Scholarship. This category was introduced to recognise the top emerging leaders. These people represent the future of the sport and recreation sector," Mr Miskimmin says.  The awards coincide with Sport NZ's annual Connections Conference for leaders from the sport and recreation sector. This year's conference theme is "A world of opportunities" and features presentations from a range of national and international experts spanning disciplines including business, education, trade and technology.     
2018 Sport and Recreation Awards winners:  
Commercial partnership
Surf Life Saving NZ and BP    
Community impact
Just Shift It - The Shift Foundation  
Event excellence
World Masters Games 2017  
High performance campaign
Black Ferns' Women's Rugby World Cup Campaign 2017  
Innovation excellence
Athletics NZ - Vertical Pursuit 2017 and Beyond!  
Lotto New Zealand Sport maker award
Sarah Shand  
C.K. Doig leadership award
Dean Murphy  
Future leaders scholarship
Joe Hitchcock  
Lifetime achievement awards
David AbercrombieCushla McGillivrayBill Main OBE  
Media Contact:
Lucy Orbell: 0211 949503