The continued success of play, active recreation and sport in New Zealand depends on great leadership within our sector.
The purpose of the Future Leaders Scholarship is to identify, celebrate, promote and encourage an emerging leader, aged 40 or under, who has a proven track record of leadership e.g. leading teams and projects, building relationships inside and outside their organisation and showing a commitment to their community and to the sector.
We'd like to congratulate our finalists:
Andrew Corkill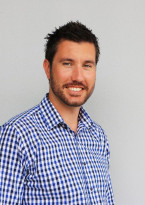 A proud Waikato 'product' growing up in Matamata, Andrew is extremely passionate about those in his region. His combined appetite for people and the physical and intrinsic benefits for health that physical activity provides, enable him to lead others on projects that positively influence the Waikato area.
Andrew is an ambitious leader with humble and respectful traits. Since arriving as the General Manager, People and Communities in 2017 Andrew has quickly made a significant impact by challenging the status quo with a sound thought provoking intelligent mind and strong behaviours of humility, empathy and care.
Andrew led the team through a transformation amid a restructure upon his arrival and rejuvenated and inspired his team to join the 'northbound train' that is Sport Waikato's ten-year strategic plan "Moving Waikato 2025". He has successfully led large teams toward common goals whilst instigating change across programmes to focus on the 'why' and 'how' Sport Waikato can work more efficiently to meet organisational outcomes.
Prior to joining Sport Waikato, Andrew forged an impressive Territorial Authority career that included stints with the Matamata Piako District Council, Hamilton City Council, and Waikato District Council over a nine year period.
Outside of Andrew's direct work, he dedicates his time to the wider community in a voluntary capacity. He is an established board member of Te Ao Marama School in Hamilton and the University of Waikato Sport Clubs Incorporates, as well as the Deputy Chair of mental health organisation and not-for-profit Progress to Health. Andrew also forms part of Recreation Aotearoa's advisory group, providing a strategic link between the regions (constituents) of Recreation Aotearoa and the Board.
Jan Rowsell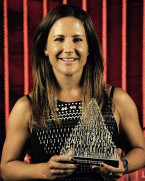 Jan is a passionate and authentic leader with an in‐depth understanding of the not‐for‐profit industry through various roles in sporting organisations, including most recently in her nine years' experience as the Marketing Manager at New Zealand Golf before recently progressing within the organisation to Commercial and Marketing Manager.
A keen sportswoman with more than 25 years of representative hockey at age‐group level, Jan captained the Auckland Women's team to two National League titles, has achieved 19 tests for the Black Sticks and currently sits on both the Auckland Hockey Board and the Board of the Hockey Players Association.
Jan has led the development and implementation of New Zealand Golf's LOVE Golf campaign to grow participation and positively change the perception of golf across the country, promoting the game in a new and unique way. 
Within that campaign also sat the award‐winning She Loves Golf campaign, developed and led by Jan, utilising influential kiwi females with large social followings as ambassadors to drive female participation in golf. The campaign has led to an increase in female participation by up to 200-250% in some clubs and has involved collaboration between New Zealand Golf and District Associations, local golf clubs, NZ PGA, ambassadors, industry media partners, existing commercial partners and She Loves Golf partners.  The collaboration provided more than $200,000 of product to She Loves Golf participants around the country, enabling the campaign to reach millions of people each year.
Jan is driven by the opportunity to help shape the future of sport in this country to positively influence the lives of New Zealanders.
Michael Woodside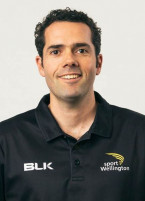 Michael is currently Sport Wellington's General Manager and has a great deal of experience, having worked across the sector in variety of roles.
Stakeholder and relationship management is an important aspect of our work at Sport Wellington. Partnering with others and driving collaboration are key planks for achieving one of our strategic outcomes of being an effective regional leader for the sport and active recreation sector.
In his role at Sport Wellington, stakeholder and relationship management is vital – partnering with others and driving collaboration. Michael has responsibility for leading the leaders of the organisation's operational business units and helping them to enhance relationships with each of their customer groups. He has been instrumental in supporting Sport Wellington's Healthy Lifestyles Team to develop ongoing positive relationships with a variety of health organisations across the region. He has also played a significant leadership role internally as Sport Wellington has restructured the business to better focus on locally led projects, insights and evaluation.
Michael's previous roles have seen him responsible for national policy development and significant stakeholder management including with government Ministers, Chief Executives and specific sector groups.
In his various policy roles Michael has been involved in a number of substantial projects which have been critical pieces of work for the sector, including: the sport sector's assessment of the Australian Crime Commission's integrity report to inform government's response. Michael subsequently led the Government's sport integrity response through the Inter-Agency Integrity Group that was established following this work.
Michael has also led several teams including in the implementation of the National anti-match-fixing policy, which included legislative reform, and building capability within sports, as well as the project team focused on completing policy work and consultation around risk-based licensing fees, alcohol sponsorship and minimum pricing. 
On a personal level, Michael has had extensive involvement in football, being selected for the U20 All Whites World Cup qualifying team in 1998 and making 160 first team appearances for the Miramar Rangers. He has held various voluntary roles on the club committee and as a coach of junior football teams.
Peter Caccioppoli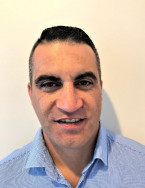 Beyond his early years in health, Peter's career has been dedicated to sport and recreation, with more than ten years' experience at Auckland Council including the Healthy Families Project Lead and most recently, as Senior Activation Advisor.
A champion for community-led sport and recreation, Peter has led Auckland Council's Out & About programme – the Council's recreation-based open space activation programme. In a recent 12 month period, Peter oversaw the delivery of some 500 Out & About events in ten local board areas across Auckland, leading a team of two advisors and 50 contractors and Leisure staff.  The programme aims to increase active participation in outdoor spaces by delivering a range of free events for all ages and abilities, meeting the needs of communities, demonstrating that being active is fun and safe.
Whilst it is still being embedded, the programme now delivers a more diverse range of opportunities, with recent events extremely well attended, and some programmes running for 8-16 weeks so people within the communities can form a habit, as well as feeling a sense of belonging.
On top of this, Peter represents Auckland Council on various groups including the Aktive Sport and Recreation Targeted Populations fund panel, the Health Families Waitākere strategic leadership group, Regional Sport and Recreation Grants funding panel, Aktive Regional Kiwisport panel, and Wai Auckland.  He also manages the Council's MOUs with Harbour Sport/Sport Auckland to deliver Green Prescription and Live Stronger programmes in leisure centres.
Peter also successfully led the elimination of sugar-sweetened drinks at Auckland City Pools and Leisure Centres in 2016, as well as co-leading the development of the council's own guidelines for food and beverages in 2017.
On a personal level, Peter is an avid sport volunteer, coaching Rugby League in South Auckland for more than ten years including school, youth and premier men's level.
Sarah Murray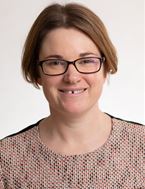 Sarah has spent her career working in recreation and is deeply committed to improving the sector for the benefit of all New Zealanders.   She joined Wellington City Council in 2016 after 13 years in recreation management, community engagement and partnership management roles at the Department of Conservation.   Following this, she moved to local government - shifting her focus to sport and recreation more generally.
Sarah's current role as Community Partnerships Manager at Wellington City Council sees her working across all aspects of parks, sport and recreation management including leading partnership initiatives, helping develop the Council's sport and recreation strategy, managing relationships with key stakeholders and managing the Council's sport and club lease portfolio.
Sarah has led and overseen several significant projects in her time at Council, including the Wellington Regional Trails for Future project - a partnership between the region's nine councils and other key stakeholders to develop a strategic framework for the planning, development, management and promotion of trails in the Wellington region.  
She also led the expansion of the Shift Programme across the Wellington Region as its founding Trustee, being instrumental in setting up the organisation and cementing its place as a leader in the Women and Girls in Sport and Active Recreation movement.   She is also involved in Sport NZ's Steering Group for the Women and Girls in Sport and Recreation Conference series, which forms part of the sector's wider strategy in this area.
She is also a member of the NZ Recreation Association (NZRA) Board and member of the NZRA Wellington Regional Working Group, roles that allow her to shape and influence the direction of the recreation sector.