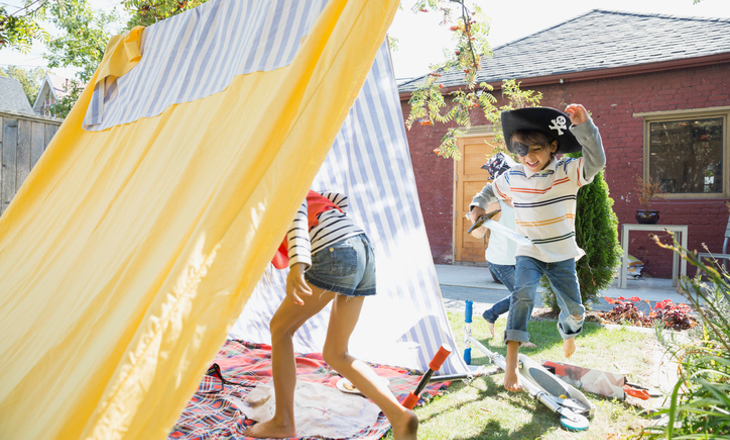 Getting kids active and away from screens is as simple as encouraging them to play, and will help create a lifelong love of being physically active, says Sport NZ Play Consultant Scott Mackenzie.
However many kids aren't getting the time, space and permission to play. Technology is a factor, but so is a more risk-averse parenting approach and infill housing that means many families don't have back yards to get out and play in, Scott says.
He says the Government's Big Change Starts Small public awareness campaign carries a simple and helpful message for parents, and has some great ideas for including more play in children's lives.
The campaign aims to encourage people to start making small changes to ensure long-term and positive impacts on their children's health and wellbeing, and is part of the Childhood Obesity Plan. It highlights how parents and caregivers give their children too much food, and, specifically, too much junk food, as an expression of their love. But there is also a focus on inactivity, and how children spend too much time on sedentary activities like computer games. It suggests numerous playful activities that parents can get their kids involved in.
Even something as simple as putting on some music and playing musical statues has an impact, Scott says.
"Or getting the kids to build a fort, play hide and seek – with or without you – kicking a ball around at the park, flying a kite, going to the scooter park or playing hopscotch."
Play is a critical part of kids' learning development, Scott says, and is an important counterbalance to the increasingly structured lives of our youngsters.  
"It's about having the opportunity to have fun, experiment and innovate – and creates foundation skills around controlling their bodies, and interacting with others and their environment through movement.
These skills are absolutely critical if people are going to have the motivation, confidence and physical competence to engage in physical activity for life, he says, and it doesn't take much to get kids moving.
"Big change really does start small. Play comes naturally to kids but, as parents, we are enablers of their spontaneity.  If we can give our kids more time to play and explore movement every day, and encourage their creativity and imagination, we are setting them up for life."
Links