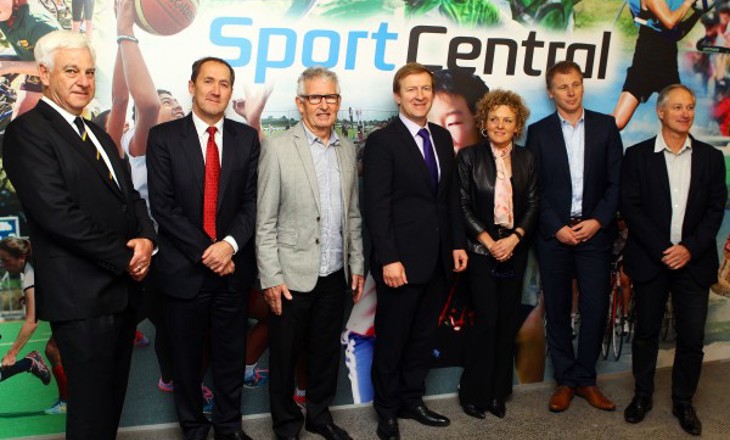 Sport in Auckland has received a boost with the opening of Sport Central, a new hub for sports bodies to live and work together.
Sport New Zealand has led the initiative and CEO Peter Miskimmin says the hub provides an exciting opportunity for a range of sports organisations to work more closely together in New Zealand's largest city.
Sport Central was officially opened by Sport and Recreation Minister Hon Dr Jonathan Coleman today. Triathlon New Zealand, Hockey New Zealand, Aktive - Auckland Sport and Recreation (Aktive) and College Sport Auckland have joined Sport New Zealand in the Mt Eden hub.
"Sport Central is an exciting development for the future of sport. With one third of our population living in Auckland, and the population fast-growing, Sport Central provides a way for these organisations to share resources, work collaboratively and ensure increasing demands on sport and recreation are met," Mr Miskimmin said.
"Sport NZ's new Strategic Plan has a strong focus on Auckland and on young people, which Auckland has a lot of. Sport Central signals our intention to have a stronger presence here, to increase our reach into Auckland and work more closely with our partners who deliver sport in the region," Mr Miskimmin said.
Aktive CEO Sarah Sandley says the opening of Sport Central represents a great opportunity for sport and recreation in the Auckland region.
"Aktive's vision to make Auckland the world's most active city will be helped by the creation of Sport Central. A cost-efficient, cohesive and collaborative back-office will result in a bigger impact being felt at the community level – and that's good news for all of us," Sandley said.
Peter Miskimmin says Sport Central would not have been possible without partners who share Sport NZ's vision of making New Zealand the world's most successful sporting nation, through having more people participating and more winners on the world stage.
"Our Sport Central partners - Triathlon New Zealand, Hockey New Zealand, Aktive and Auckland College Sport – have shown great leadership and vision in supporting this exciting project. We hope Sport Central can be even bigger and better in the future," he said.
More information
Sophie Lee (Sport NZ) on (021) 834 397