Prime Minister Bill English, Sport and Recreation Minister Jonathan Coleman and Sport New Zealand today joined teachers, children and the local community in Upper Hutt to celebrate the first anniversary of Play.sport.
Part of the Government's Childhood Obesity Plan, Play.sport is a collaborative model for the delivery of physical education (PE) and extra-curricular sport being piloted in 44 schools with nearly 20,000 students within Upper Hutt and Waitakere.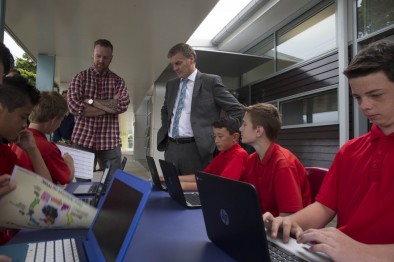 The initiative involves a Play.sport workforce (curriculum facilitators, PE mentors and community activators) working with schools to upskill, motivate and support teachers to deliver high-quality PE lessons and, where possible, connect lessons with the classroom curriculum.
The Play.sport workforce also connects schools with other providers within the local community, such as sports clubs, other schools and marae, to provide a fresh approach to both PE and extra-curricular sport.
Download
pdf - 179 KB
For more information from Sport and Recreation Minister Jonathan Coleman see the press release.