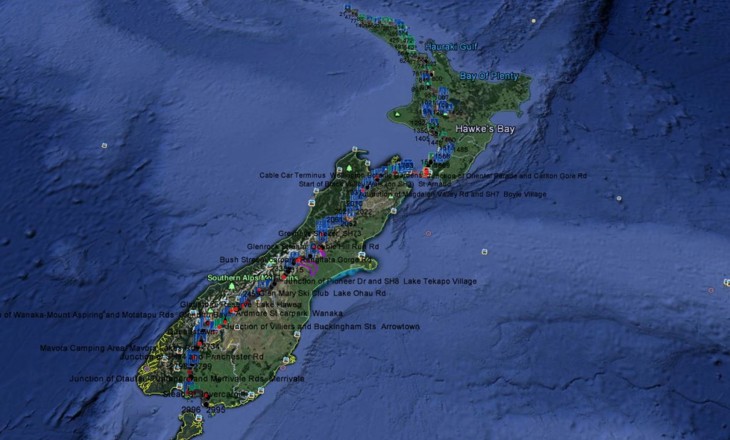 More than 550 people have completed New Zealand's 3,000km national trail over the past year, while tens of thousands of others walked individual sections on shorter trips.
Sport NZ active recreation lead Colin Stone is not surprised – he says Te Araroa is a gem of New Zealand's active recreation sector.
"It has truly captured the imagination of many New Zealanders since it opened in December 2011, particularly those driven to complete the national journey."
"Thousands more are enjoying individual sections, whether that's close to home or on day trips or holidays, and over time I can see families building a relationship with Te Araroa that will inspire many more to walk the entire 3,000km in years to come," he says.
"That's one of the magical things about the great outdoors – people forming special relationships with special places that can be passed down from generation to generation, and through this helping to develop a life-long love of the great outdoors and being physically active."
Walking is New Zealand's number one form of sport and reaction, with nearly two million adults active in this way. Another 322,000 adults go tramping at least once a year.
One of those to complete Te Araroa in the past year is Blair Telford, who wrote a blog on his 107 day journey, which finished on 14 February this year with a 34km walk from Invercargill to Stirling Point, Bluff.
"I enjoyed the people I met, genuine and helpful Kiwis and other hikers," said Blair.
"But now that I'm done the best thing about the trip has been the encouragement and support I received from my family and friends. You drove me around (to the trail), you gave me a bed, you fed me, you washed my clothes, you encouraged me with your kind words (and emails), you walked sections with me and for that I am truly overwhelmed and thankful."
Links