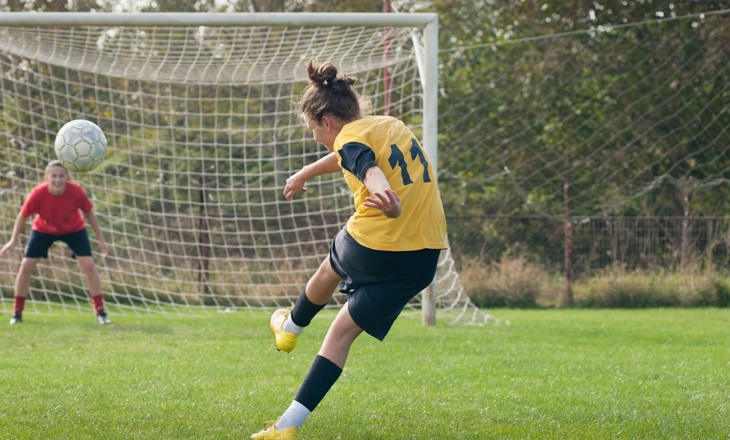 One of the legacies that will be left from Aotearoa hosting the FIFA Women's World Cup is safer, more inclusive spaces for people to be active. As part of the preparation for the largest women's sporting event to ever land on our shores, tournament venues across the country received upgrades to changing room facilities that will benefit communities for years to come.
Seventeen community football clubs, training sites and stadia across Auckland, Hamilton, Napier, Palmerston North, Wellington, Christchurch and Dunedin have been renovated through a $5 million investment from Sport NZ to provide safe, fit-for-purpose and enduring changing spaces for all genders.
The renovations saw gender-neutral changing rooms including private showers and individual toilets installed at all venues, and urinals and communal showers removed. Other facilities added throughout the upgrade process include accessible toilets, privacy screens, changing areas for officials, baby change tables, breastfeeding areas and lighting fixtures.
The upgrades are aligned to Sport NZ's strategic commitments to inclusivity and removing barriers to participation to ensure no one misses out on the benefits of physical activity.
Sport NZ Chief Executive Raelene Castle says New Zealand's hosting of the FIFA Women's World Cup provided a catalyst for positive change with impacts that will last well beyond the end of the tournament.
"The World Cup brings an exciting opportunity to showcase and celebrate women's sport, and through this investment we can take that one step further to make sure it benefits communities in the future.
"Once the tournament has left our shores, many of New Zealand's stadia, community grounds and clubs will have changing facilities that offer security, space and privacy, removing another barrier to participation in community sport."
While the impact of this investment won't be fully felt until after the tournament finishes, those that have received facility upgrades are already looking forward to the opportunities it will provide for their clubs and communities.
In Te Wai Pounamu, several facilities at stadia and training venues in Christchurch and Dunedin have been upgraded, including Dunedin Stadium, Tahuna Park and Avonhead Park. CEO of Southern Football Dougal McGowan says the changing room renovations are a huge improvement and will go a long way towards making people feel more welcome.
"It just shows the power to make such a significant difference to people's perceptions about how they feel going into a place, and how they feel valued. What it does is says: 'We value everyone.'"
In South Auckland, Papakura City FC President Dave Johnson said the refurbished facilities to McLennan Park will open doors to more opportunities they can offer the entire community.
"Now we're going to have a place that we can actually be proud of…We will make it more community-friendly and remove the barriers for all people to use [the facility] during the hours it's not operating as a football club."
At Newtown Park, home of Wellington United AFC, Capital Football Women's World Cup Legacy and Inclusion Manager Sandy Cumpstone says it's the little things – like appropriate signage, lighting and private showers – that will make the biggest difference.
Female footballers rarely shower at the park after their matches due to the facility's open plan layout and lack of privacy, Sandy said. The majority opt to shower at home instead, which is less than ideal, especially for many who juggle family responsibilities as soon as they walk through their front doors.
After the renovations, she hopes to see that change.
"A lot of our adult players are going home to children. So, if we can enable them to play their sport and shower, it takes them away from their families for a shorter amount of time."
Another change Sandy is looking forward to is the shift away from the facility feeling like a male-orientated space. Ensuring everyone has been considered in the design process will enable all participants across multiple sports played at the venue to feel at home, Sandy said.
"Now, they'll come in and think: 'This is a space that I can actually use and feel that I belong in.'"
The FIFA venue improvements are part a larger $15.64 million investment that Sport NZ has so far contributed to upgrading facilities for the three Women's World Cups (Cricket, Rugby, Football) that New Zealand is hosting or co-hosting between 2022 and 2023.
Ahead of the ICC Women's Cricket World Cup in March and April 2022, Sport NZ contributed $2 million in funding towards gender-neutral upgrades at six stadia around the country. A further $7.3 million was invested into 10 venues in Auckland and Northland for the Women's Rugby World Cup.
As a result of the upgrades for all three tournaments, changing rooms at 10 stadia and 23 club and training venues have been upgraded to gender-neutral facilities. The number of private toilets increased from 79 to 231, and private shower cubicles increased from 15 to 340.
When launching this programme, Sport NZ developed gender-neutral design principles that were key to successfully creating welcoming and functional facilities, as well as 11 legacy outcomes referred to as gold standard. These principles and outcomes should be considered when designing new developments or upgrading existing facilities. See the resource below.