On 29 May, we celebrate the tenth anniversary of the New Zealand Sport and Recreation Awards in Auckland.
Our second award category is Community Impact
The purpose of the Community Impact Award is to identify, celebrate, promote and encourage collaborative projects which have a positive impact on the community and community sport. The winner will be a collaboration with sporting organisations, schools, clubs and/or other local organisations to achieve success with a small scale and discrete project, as measured by:
results against planning and objective
the barriers and challenges overcome
innovation/bridge building.
We'd like to congratulate our finalists:
Activating the Wairoa Community - Sport Hawke's Bay
A partnership which began in 2002 has seen the Wairoa Community Centre, originally operated solely by a community trust, increase its reach enormously so that more than one in 10 locals belonged by 2016, and there were more than 90,000 visits last year alone.
Collaboration between Sport Hawke's Bay and Wairoa District Council has seen the centre expand its facilities and programmes, so that last year it attracted 200 more members to reach a record total.
Sport Hawke's Bay can take much of the credit for the centre's successful operation, while building owners Wairoa District Council offer both capital funding and support, for example, through maintenance and repairs.
Wairoa District has a population of 8,000, of whom 4,000 live in Wairoa township. Seventy percent of the population are Māori – reflected in both staffing and use of the centre. On offer in 2016 were social badminton doubles, basketball and netball, the last so successful that it led to a workshop to train more umpires. The Fitness Centre has the usual gym set-up as well as a variety of classes and one-on-one personal training. A redevelopment of the swimming pool in 2016 introduced a new Learn to Swim pool for beginners.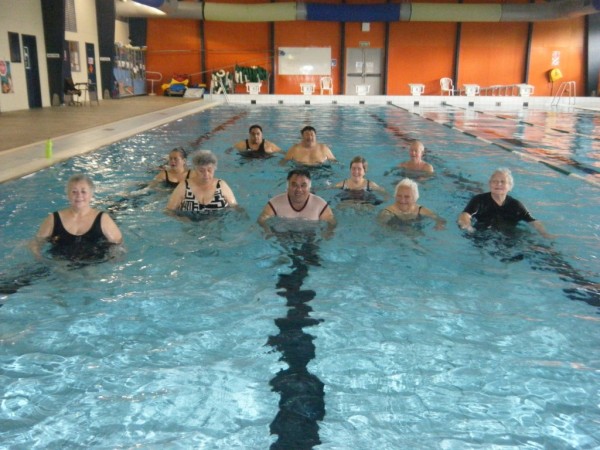 The Northeast Pathways Project - Hutt City Council
The North East Pathways Project grew from a desire to improve outcomes for students and families in the Taita/Pomare/Stokes Valley district of the Hutt Valley – where harsh socio-economic conditions prevail and students can face a range of distractions to their learning. 
The project uses sport to tie together seven schools and provide more compelling class content, and create a better opportunity for students to thrive and achieve. Involving whanau, local sports clubs, the Hutt Council and Sport NZ, it was the country's first formal example of sport being used as a context and a tool across an entire community.
This project has made a deep impact on the students, teachers and community. Since inception in 2014, the project has touched over 3,500 local people through in-school sport, family fitness programmes, community sports expos and class work. Thirteen community sports organisations are now plugged in.
Teacher confidence in delivering PE and sport is up, enrolments at the two focus schools have grown, achievement of National Standards is improving, attendance is up, and suspensions and expulsions down. In one participating class 74 percent of students consider school was 'more interesting than last year' compared to 47 percent in control classes.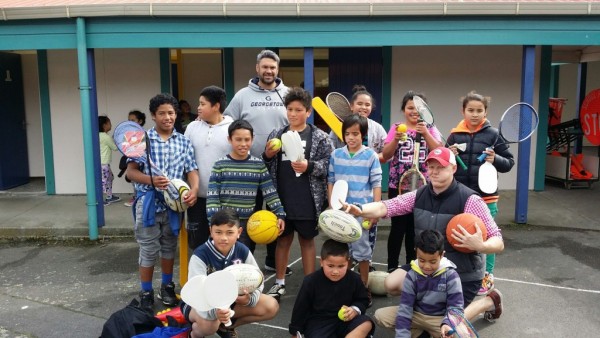 The Pasifika Aotearoa Cup - Women's Rugby Festival, NZ Rugby
The Pasifika Aotearoa Cup (PAC) – Women's Rugby Festival, is a rugby union tournament that creates opportunities for Māori and Pasifika women to play in teams which don't normally have a competition, and for coaches, match officials, volunteers and spectators to get involved over a short four-week competitive season. 
The Cup organisers sought to reinvigorate women's rugby, increase participation, create community engagement and grow the women's game. Five years after inception as a 15-a-side tournament, the Festival now includes a sevens tournament which most recently drew 32 secondary school and senior teams from Northland, North Harbour, Auckland, Counties Manukau, Bay of Plenty, Waikato and Wellington. 
Local communities have embraced the concept, transforming match venues into vibrant Polynesian environments with market stalls, food outlets and entertainment adding to the community impact.  Whanau and aiga support is critical and valued.
Local government, NZ Cancer Society, Smoke Free and Pasifika Aotearoa Women's Sports Incorporated have all collaborated, and the concept is well supported by NZ Rugby. Club rugby has benefited as many participants sign up to an affiliated local club.