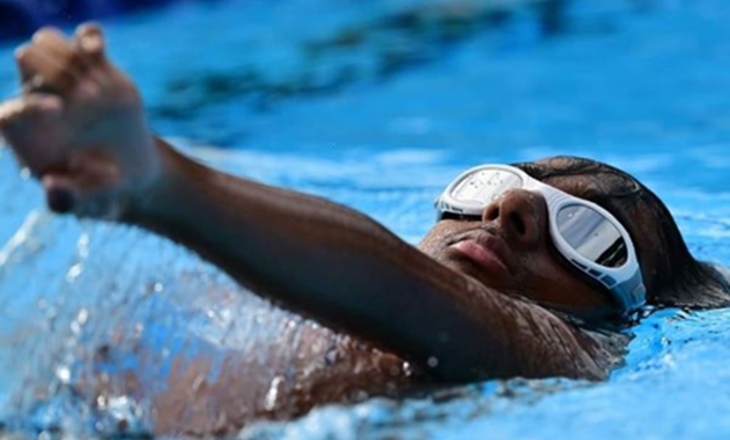 It's been three years since Rotorua's Ashmit Danney first swam in a pool - now the teen is eyeing a spot in New Zealand's Paralympic team.
Ashmit moved to New Zealand from India with his Mum Neeti, Dad Danney and 18-year-old sister Osheen in 2018. He was born with Arthrogryposis Multiplex Congenita (AMC) which causes the joints to curve or be fixed in place. He also has scoliosis and sometimes uses braces to walk.
Through Parafed Bay of Plenty, Ashmit has been able to participate in a range of activities and sports in the region, including swimming, surfing and powerchair football, which he first discovered at the Parafed's Healthvision Festival of Disability Sport earlier this year.
Parafed Bay of Plenty play and youth lead Jo Jackson says events like this provide young people opportunities to discover the enjoyment of sport and find out what they like.
"In the work that I do, I'm finding that when young people with disabilities are given the time, permission and space to explore play themselves, the focus changes as people (both young and adults) start to focus on the things they can do rather than what they can't."
For Ashmit, swimming became one of his favourite ways to be active, and local organisations and clubs in Rotorua have helped him to build his skills in the water.
"The water gives me that feeling of freedom and it's good exercise for my body. I am getting stronger in the pool and it is also helping my confidence," says Ashmit.
One day at the pool, Ashmit had a chance meeting with Swim-Able NZ teacher Maxine, whose mission is to make participation in water accessible to all. Soon after they started one-on-one lessons together. After seeing Ashmit's enjoyment and talent in the pool, Maxine introduced him to Te Arawa Swimming Club swim coach Henk Greupink so he could start competing.
Like Maxine, Henk is also passionate about helping disabled people discover a love of water. Under the pair's guidance Ashmit is excelling in the pool, earning awards and breaking records.
"Ashmit is a great example of how, given an opportunity, he can realise his dreams. People don't always believe what is possible, but seeing someone else work towards their dreams can be a great inspiration to others," says Jackson.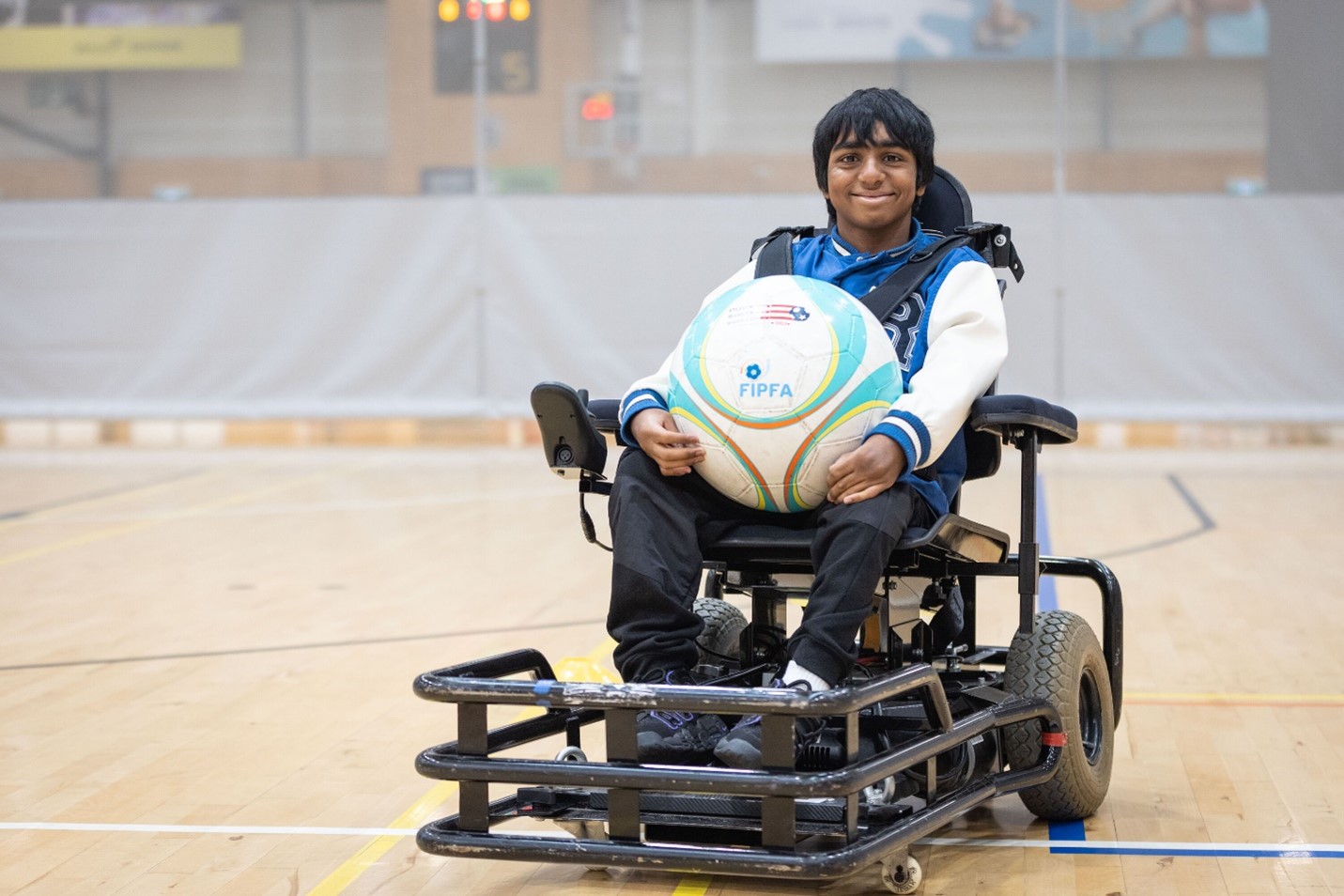 Ashmit tried powerchair football for the first time at Parafed Bay of Plenty's Healthvision Festival of Disability Sport earlier this year.
Ashmit participated in a swim meet at this year's Halberg Games, a three-day national sports festival in Auckland hosted by the Halberg Foundation for young Kiwis with physical disabilities. The 14-year-old competed in the 50m backstroke and freestyle and won the David Levene Foundation Award for most promising athlete.
"I was shocked to get the award. My friends and family were proud. It was a good feeling and I'd love to compete again next time," says Ashmit.
While being assessed recently for his national classification, Ashmit has set new records for S4 juniors – a category for swimmers whose coordination is affected in all four of their limbs, or who have movement in their arms but no trunk or leg function.
The only other S4 swimmer in Oceania is Paralympian gold medallist Cameron Leslie, who also happens to be Ashmit's idol. An excited Ashmit met Cameron years ago, and says he too is aiming to compete in the Paralympics one day.
"He's certainly grown in confidence and he has a very positive attitude. Everybody has potential. If you've got the right people around you willing to support and guide you, then anything is possible," says proud coach Henk.
Ashmit's father says having opportunities and support to discover the sport he likes has changed Ashmit's life for the better.
"This opportunity has offered him a different life, a better life… He has been through many surgeries, around 10 in his lifetime and his last was an eight-hour surgery to fix two rods into his spine from his neck to the hips, which means he can't bend his back," says Danney.
"But after that surgery he began to set these records - he's strong, he's confident and he's a fighter. It's great to see his personality shine through, to earn recognition for the person he is and what he can do rather than for what his challenges are."