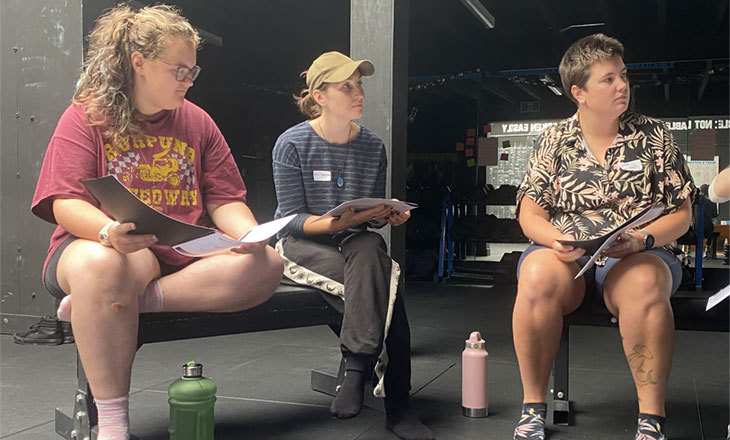 An Ōtautahi-based organisation is helping a group of rainbow and takatāpui rangatahi gain the confidence to 'take up space' in gym and fitness settings through its holistic workshops.
The Unbreakable Foundation is empowering rainbow and takatāpui rangatahi, through local workshops, to use movement and improve their physical and mental wellbeing. This work was made possible by Tū Manawa Active Aotearoa funding from Sport Canterbury.
The Unbreakable Foundation aims to improve access to physical activity through holistic health education in a gym setting, with programmes and workshops designed for and with communities traditionally excluded from sport and recreation. 
Unbreakable Director Ciara Corrigan says feedback on their first two Safe Gain workshops has been really positive. 
"A post-workshop survey found that all participants felt more knowledgeable and more confident in how to move their bodies," says Ciara.  
The workshops were centred on Te Whare Tapa Whā, a Māori holistic model of health and wellbeing that comprises four dimensions - taha tinana (physical wellbeing), taha hinengaro (mental and emotional wellbeing), taha whānau (social wellbeing), and taha wairua (spiritual wellbeing).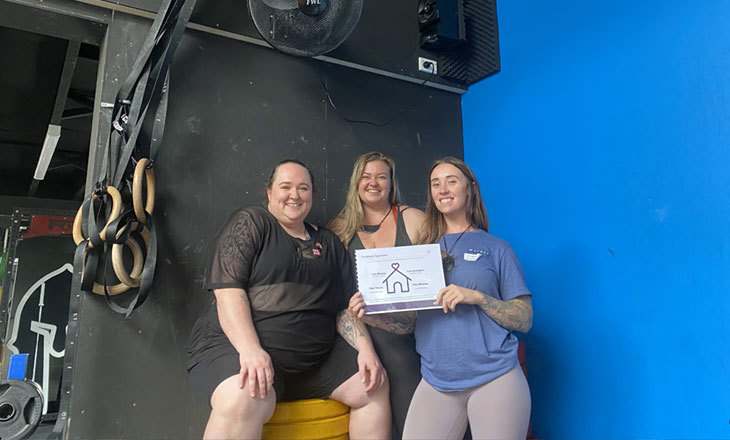 In the workshops participants heard from speakers, shared experiences and discussed barriers to accessing physical activity. They were also exposed to two physical activities - yoga and deadlifts. 
Participants say the workshops were holistic and different from traditional narratives that had previously caused them to lose interest in the gym space.  
"I think this knowledge and experience can be super relevant to help young people rethink exercise as something they can connect to and enjoy. I also liked the 'take small steps' advice, and think that LGBTQIA+ folks have lots on their plate, so small steps are often the only steps available," says one participant. 
 "This was the first fitness class I've been to where I've truly felt safe and I now feel more confident taking up space in a gym setting," says another participant.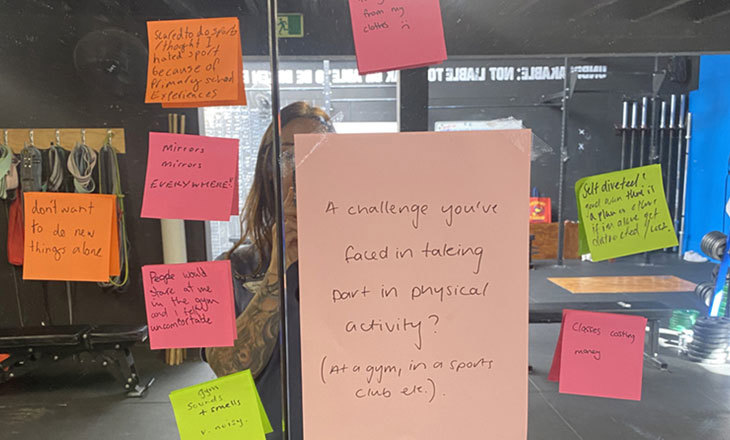 Sport Canterbury Rangatahi Lead Joshua Sprott says initiatives like Safe Gain create a safe and welcoming environment where young people from the LGBTQIA+ community can be active, build social connections, engage in rich mātauranga, and lift their mauri. 
"We know through our own insights that young people who identify as LGBTQIA+ are under-represented when it comes to participating in physical activity programmes. 
"This is partly due to traditional sport and recreation models, where spaces and places do not always cater to the diverse needs and views of today's rangatahi," says Josh. 
Outside of the Safe Gain workshops, Unbreakable Foundation has worked with Ōtautahi-based Qtopia, which supports rainbow youth and Glub, an after school group at Ao Tawhiti Unlimited Discovery. 
"We've run activities to expose rangatahi to what we do and to create more confidence with pursuing physical activity," says Ciara. 
Ciara says she hopes the initiative will have a ripple effect on the wider community and industry," says Ciara.   
"The plan from here is to run a weekly exercise class specifically for the rainbow community," says Ciara. 
"We are also creating a workshop for gyms and sports clubs so we can provide some practical support on making gyms and sports clubs rainbow-safe spaces."