In just two weeks' time we celebrate the New Zealand Sport and Recreation Awards in Auckland.
Our third award category is Event excellence.
The purpose of the Event Excellence Award is to identify, celebrate, promote and encourage best practice event planning and delivery in the sport and recreation sector. The winner will be recognised for their outstanding event based on: 
key results against strategic planning and objectives
benefits and value generated for the sport and wider community
event design and delivery
achievement of participation targets
financial planning and performance
stakeholder relationships and evidence of early engagement
quality management practices (financial, risk, and people) 
innovation.
We'd like to congratulate our finalists:
2016 World Bowls Championships - Bowls New Zealand   
The World Championships is the pinnacle event of lawn bowls. Held every four years since 1966, it comprises singles, pairs, triples and fours for both men and women.  
World Championships 2016 was hosted at four Christchurch clubs and brought together 34 countries, 234 competitors, 78 support staff, 330 volunteers and 34 international officials. At all levels, the event set a new benchmark for bowls events, with people, locally, nationally and internationally, engaged via more touchpoints than ever before.
In conjunction with traditional media outlets, the event challenged some stereotypes of the sport: using apps, HD quality streaming and social media to show that bowls was not only up with the play, but adding real value to its customers around the world.
It is predicted that New Zealand's hosting of the event will help attract new people to the sport and retain existing players longer, both here and abroad.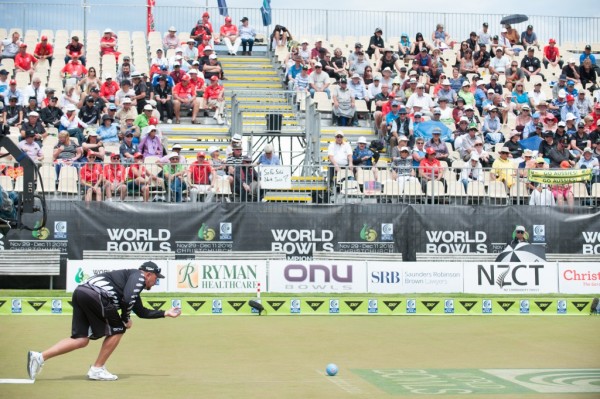 Aon 2016 Youth Sailing World Championships - Yachting New Zealand
The Youth Sailing World Championships is the annual pinnacle event for the world's best sailors aged 19 and under. 2016 saw sailors from 65 nations sailing in more than 260 boats across nine classes. It was also an opportunity to demonstrate New Zealand's ability to host future sailing events to World Sailing, particularly world championships for Olympic classes.
While host countries typically have three to four years to prepare, Yachting NZ organised the regatta in only seven months – stepping in after original hosts Oman withdrew – and delivered a surplus of around $300,000.
There were also key achievements around social media: Facebook reaching 755,000 people and Twitter 1.2 million impressions. A bespoke event app to provide key information to sailors and coaches was so successful that World Sailing have asked for it to be commercialised for use in other events.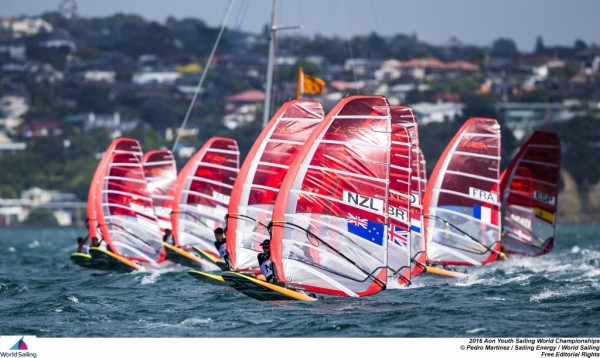 Crankworx Rotorua - Mountain Bike Events Ltd
In 2014, Mountain Bike Events (a joint venture between Skyline Rotorua, Multi-Day Adventures and Rotorua Lakes Council) was formed to attract major events to Rotorua and recognise its status as an international mountain biking mecca. Crankworx International then chose Mountain Bikes International to be the third international stop on their 2015 circuit and Crankworx Rotorua was born.
If Crankworx Rotorua 2015 was a story of a small team pulling together the improbable on a shoestring budget and short lead-in time, then Crankworx Rotorua 2016 was a story of bringing the world to New Zealand to attend the biggest mountain bike series on the planet.
8,244 spectators attended the inaugural event in 2015 – an audience which increased to 15,439 in 2016 – while the international viewership of Crankworx Rotorua jumped from 1.8 million to 4.6 million, along with an $8 million boost to the local economy.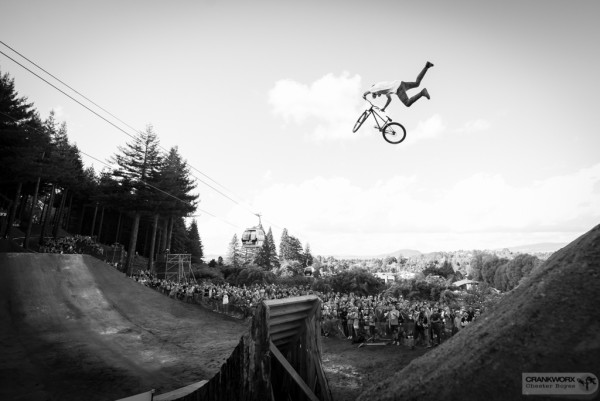 Te W
ā

nanga o Aotearoa Waka Ama Sprint National Championships 2016  

Held on Lake Karapiro in January 2016, last year's National Championships were the largest ever. The six days of sprint racing featured more than 3,000 contestants, watched by 10,000 spectators.

The event is the undoubted highlight of the Waka Ama calendar, and contestant numbers have grown by 68 percent in the last three years. This growth in popularity has brought greater exposure and helped attract partners, with Te Wānanga o Aotearoa (TWoA) secured as naming sponsor for the 2016 and 2017 events.

Multi-generational participation makes the event unique. Young people bring their families and entire whanau watch and take part in the adult categories. This year the youngest paddler was five, and the oldest born in 1938.

The Waka Ama Sprint National Championships is one of the largest sporting events with high participation by Māori and Pacific peoples, and is experiencing its strongest growth among young contestants (under 19 years).