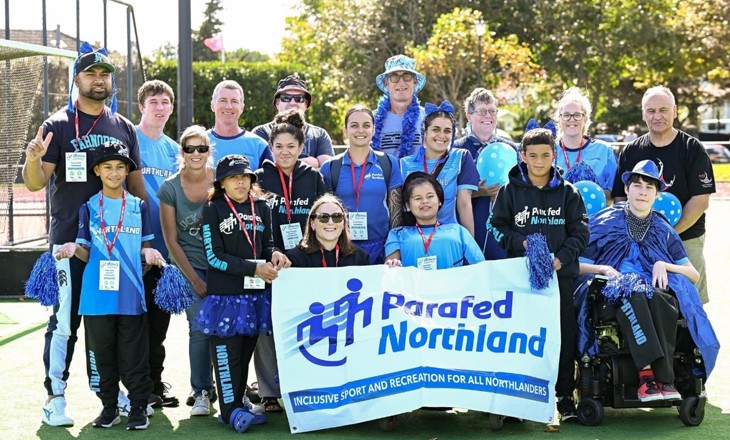 A new role at Parafed Northland is giving disabled tamariki, rangatahi and their whānau more opportunities to be active in the Far North.
Parafed Northland has established a Far North Lead role to collaborate with schools, sports clubs and organisations to create ways for disabled tamariki and rangatahi to get active through sport, active recreation, play and exercise.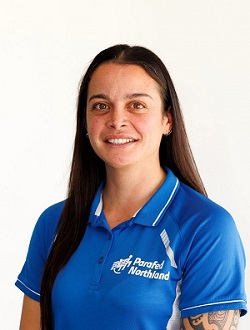 Jonelle Waipouri, Far North Lead at Parafed Northland
Jonelle Waipouri took on the Kaitāia-based role last September, made possible through Sport NZ's Disability Inclusion Fund. Prior to this, opportunities for disabled tamariki and rangatahi to be active in Northland were usually held in Whangārei.
With the drive between Whangārei and Kaitāia ranging from two-and-a-half to three hours, distance was a challenge for disabled participants from the Far North. However, the results of having a dedicated role in the region already speak for themselves.
With her strong connections in the community through sport and her mana, it hasn't taken long for Jonelle to make her mark in creating and raising awareness of new opportunities and, in turn, increasing participation.
For starters, the Far North fielded its largest ever team at this year's Halberg Games in April, with half of the Northland team hailing from the Far North.
Ahead of the Halberg Games, Jonelle had gone into local schools to run adaptive sports sessions, engaging with new whānau and encouraging young people to take the opportunity to compete at the Games.
"Many of these families did not know that this was an opportunity available to them. [At the Halberg Games] young people were able to experience a range of activities that have opened their eyes to the possibilities of what they could do," says Jonelle.
With support from Swimming NZ, Jonelle and her sister Lyvonne have recently taken coaching courses and are now delivering regular swim sessions for disabled young people.
"We're excited to be able to extend our reach and offer more inclusive opportunities like these to disabled tamariki and rangatahi in our region," says Jonelle.
"It's really about linking with organisations, clubs and schools to help break down barriers to participation and provide pathways and opportunities for our kids."
Jonelle is well aware of those barriers - her sister, father, uncle, niece and nephew all have a hereditary congenital anomaly ectrodactyly, a condition characterised by the absence or malformation of one or more of the fingers or toes.
Her sister Lyvonne swam competitively under the CCS Disability Action umbrella in the early 2000s, but there were fewer pathways and opportunities to compete back then.
"In the Far North there is a lack of accessible facilities and swim clubs have closed down, so this opportunity is not only supporting tamariki to learn how to swim but gives them a pathway into competitive swimming if they want to," says Jonelle.
Lyvonne is equally excited about providing better pathways and more opportunities to compete.
"There weren't many local opportunities when I was swimming, so seeing these kids develop and grow their confidence in the water is uplifting," says the former New Zealand Paralympic development swim team member.
The popularity of the one-on-one swim sessions Jonelle and Lyvonne have been running since term one means they will continue for the rest of the year.
It has also opened doors for children at Blomfield Special School, which has enlisted the siblings' help to deliver swim sessions for its tamariki too.
At Parafed Northland, Jonelle delivers regular community-based adaptive sports sessions for disabled tamariki, rangatahi, their friends and whānau in Kaitāia to provide them safe spaces to have fun and be active, with a range of activities to choose from. The sessions, which include table tennis, boccia and turbo touch, are run after school at a local community hall.
"We've got all ages coming to these sessions, some come with their families and friends which helps to create a safer environment for them."
To heighten awareness and educate people about how inclusive and adaptive sports can be, Jonelle is continuing to work with regional sports organisations, clubs and schools.
"We've still got a lot to do in the networking space to educate people on how adaptive and inclusive sport can be, but so far we've got a lot of support from schools, teachers, organisations and the community.
"Working in this space has been eye-opening. Being a part of a journey that gets our impaired community more active, which results in that sense of belonging and impacts their wellbeing, is incredibly powerful."