In its 11th year, the 2018 New Zealand Sport and Recreation Awards will be held in Wellington on Monday 28 May.
Our second award category is Community Impact. The purpose of the Community Impact Award is to identify, celebrate, promote and encourage collaborative projects which have a positive impact on the community and community sport & recreation.
We'd like to congratulate our finalists:
Lake2Lake - Te Anau to Manapouri Multi-use Trail
The Fiordland Trails Trust was established in 2007 with a vision to build a buzzing outdoor recreation scene in Fiordland - one which contributes to the community's health, wellbeing and prosperity.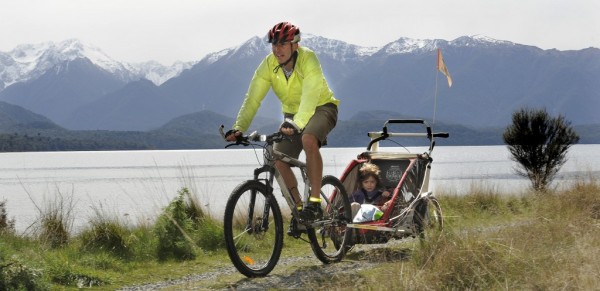 As its first priority, the Trust has worked to develop the Lake2Lake Trail - 28kms of multi-use trail from Te Anau to Manapouri, running alongside Lake Te Anau, the Waiau River and Lake Manapouri.
The project has received many hundreds of hours of volunteer time from locals each year, and over $1M has been raised without any Government funding. The project has brought together many community groups including schools, the local Te Anau cycling club, the Council, local community boards, the Department of Conservation and NZTA.
Over the first twelve months of monitoring, 46,064 users have been recorded using the trail 1km from town, and in nine months 6,385 users were recorded on the trail 11km from town. The completed sections of trail have already enabled two new events to be established. There are also plans for further events and planning is underway to extend the multi-use trail 32km up Lake Te Anau to Te Anau Downs.
Shift: Just Shift It
Just Shift It is the community sport and participation arm of Shift - a pilot that began under Wellington City Council in March 2016, aimed at improving young women's participation and wellbeing in Aotearoa. It is now running in five cities across the Wellington region.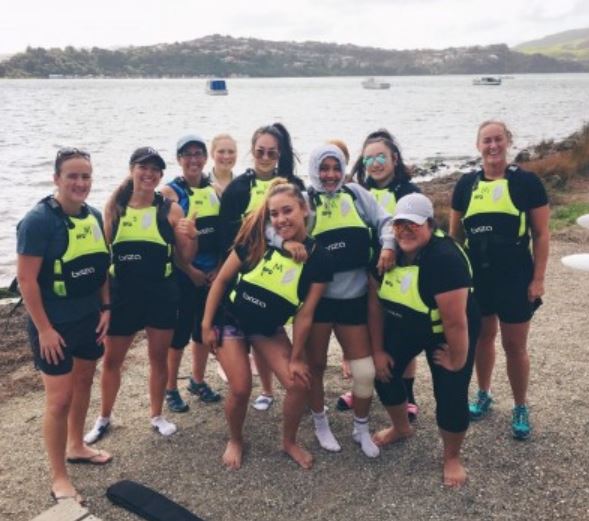 Aimed at young women aged 12 - 20, Shift works with clubs, active recreation providers and schools to deliver Just Shift It both inside education settings and outside. Shift connects schools and community sport providers and upskills them to provide quality community sport opportunities.
In 2017 Shift engaged with more than 3,000 young women across the Wellington region and has collaborated with more than 100 different partners since 2016. 
Just Shift It is run during lunch times, after school and in school holidays and is co-designed with young women to focus on what participants want, with an emphasis on activities that are fun, social and accessible, and that foster connectedness between young women. Ultimately Just Shift It aims to grow a love of sport and recreation by showing the range of activity available to young women.      
Special Olympics New Zealand 2017 National Summer Games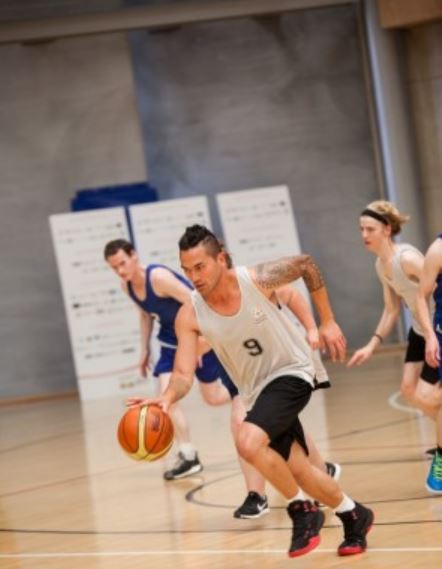 The Special Olympics New Zealand 2017 National Summer Games aimed to deliver an event to celebrate the outstanding achievements and sports successes of athletes with an intellectual disability. Special Olympics NZ sought to achieve maximum community impact by having no quotas for the event, meaning every athlete that qualified was able to take part, no matter what their age, gender, or ability level.
The event sought to build positive awareness and understanding of the meaning and purpose of Special Olympics across New Zealand, and to promote inclusion for people with intellectual disabilities through sport.
With total confirmed registrations of 1,771 athletes from the Bay of Islands to Invercargill, 500 event volunteers, across 11 sports, organisers delivered an outstanding Games competition experience. Over 50% of team members from Tairawhiti, Rotorua, Mangere and Manukau were from non-NZ European ethnicities reflecting a growing engagement with more diverse communities. The event also engaged with numerous new community and corporate partners. Volunteer support included over 150 volunteers from corporate partners.