In its 12th year, the 2019 New Zealand Sport and Recreation Awards will be held in Auckland on Monday 24 June 2019.
In the lead up to the event, we are profiling each of our award category finalists. New for 2019, the Leadership in Diversity and Inclusion Award recognises innovative initiatives which support diversity and inclusion within sport and recreation, such as access, participation, leadership and community connection. We'd like to congratulate our finalists:
Harbour Sport - ActivAsian Volunteer Programme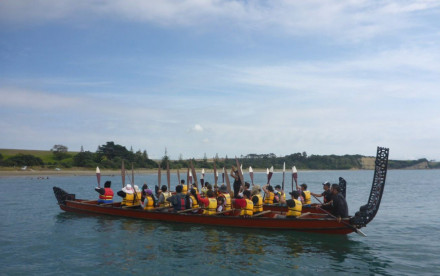 Led by Harbour Sport in collaboration with Sport Auckland and Sport Waitakere, ActivAsian aims to increase sport participation in the Asian community by making sporting information more accessible, improving the capability of Regional Sport Organisations and clubs in engaging with Asian communities, and increasing sporting opportunities in the Asian community.
The Sport and Recreation sector is always in need of volunteers for events. The ActivAsian Volunteer Programme is an ActiveAsian initiative, which aims to provide young Asian New Zealanders with the opportunity to be involved in the sport and recreation community through volunteering.
The programme aims to upskill, promote, inform and engage the Asian Community, especially youth around great opportunities to volunteer for local community sport events to regional iconic sporting events.
The programme provides:
training and development opportunities for the Asian community in communication, confidence, events, cultural competency
promotes opportunities to volunteer for sport and recreation events, including communication to event providers, understanding specific needs for the event and training volunteers accordingly
translation and promotion of events through Asian communication channels
The first year of the regional ActivAsian Volunteer Programme has achieved significant results across all three Regional Sport Trusts, including recruiting more than 650 volunteers for sporting and recreational events across Auckland, providing more than 2000 volunteers hours for events, and holding 12 workshops for volunteers to engage, upskill and prepare for volunteering in the community.
Importantly, as well as ensuring excellent volunteers are provided for sport and recreation events across Auckland, the ActivAsian Volunteer Programme also gives volunteers a sense of belonging and identity in their new local community.
New Zealand Cricket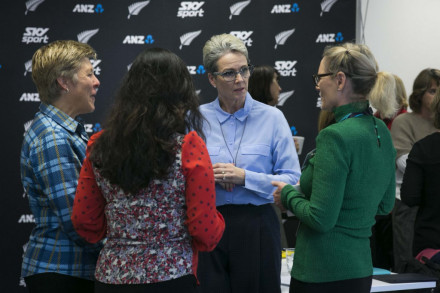 NZC's 2016 'Women And Cricket' report reflected that cricket's engagement of women and girls had been diminishing over the previous two decades.
As part of its strategic review, NZC committed to a dedicated focus on women and girls in cricket including the progressive development and implementation of policies, projects and procedures that encouraged greater levels of diversity and inclusion, with its Women and Cricket Strategy.
A key early finding and underlying belief was that with more women in governance and leadership roles at New Zealand Cricket, this was more likely to take the sport in the right direction. As a result the NZC Board initiated its 'Women in Cricket Governance' project and, within that project, established a steering group to advise and guide the NZC Board on governance change. Three NZC Board directors, as well as Major and District Association directors sit on that Steering Group.
A phased approach is being adopted by NZC to ensure such changes are bedded in and sustainable.
  From 2017 to mid 2019 , as part of Phase 1 of the project, NZC prioritised an increase in the number of women involved in cricket governance at NZC, Major Association and District Association levels. Within NZC itself, female representation has increased from one to three female Directors as well as the appointment of NZC's first female President, bring female representation on NZC's Board to 44%.
Between 2017 and May 2019, the total number of female directors at NZC, Major Association and District Association levels rose from 11 to 70 with two of the six Major Association Boards   having female Chairs. 30% of all cricket's national and regional board directors are female.
NZC has also allocated resources to support its associations and their directors to implement key actions decided by NZC. This has included knowledge-building and networking opportunities for female directors, and hosting two national women in governance workshops, which also target future leaders, providing opportunities for women in governance positions to develop their skills and network with their peers.
Paralympics New Zealand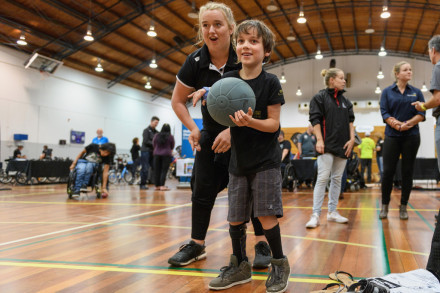 Paralympics New Zealand (PNZ) is New Zealand's National Paralympic Committee (NPC).
The charity's overall vision is 'Excellence & Equity through Sport', and as a member of the International Paralympic Committee (IPC), PNZ is part of a worldwide social change movement, using the power of sport to positively influence community perceptions of disabled people and to promote a more diverse and inclusive society.
Every two years, PNZ leads New Zealand teams to the Paralympic Games. Paralympics New Zealand works across its membership (National Sports Organisations and Regional Parafeds) to promote diversity and inclusion in the sport and recreation sector and advocate for a New Zealand sport system that is more accessible for disabled people ensuring increased systems and quality programmes to enable participation in Para sport.
PNZ is responsible for raising public awareness and driving community engagement with Para sport and New Zealand Paralympians. New Zealand was the most successful country in the world for medals per capita at the Rio 2016 Paralympic Games and recently, a team of three won a gold and two bronze medals at the PyeongChang 2018 Paralympic Winter Games. Over 2.2m kiwis watched Rio 2016 and 1.6m watched PyeongChang 2018 via TVNZ/Attitude. In 2018, PNZ celebrated its 50th Anniversary. Since 1968, 209 Paralympians have competed at 23 Paralympic Games, winning 221 medals.
Externally, the achievements of New Zealand Para athletes and Paralympians provide numerous opportunities to promote diversity and inclusion by telling their stories via various media channels. Internally, PNZ is an equal opportunities employer committed to diversity and inclusion in terms of gender, ethnicity and disability.
Sport Waikato - This is ME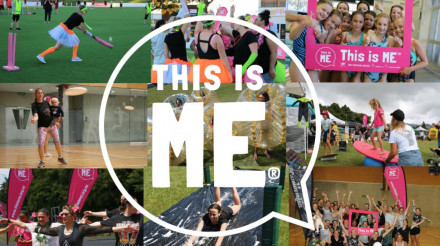 This is ME ® is a change-based initiative developed by Sport Waikato that focuses on growing women and girls participation in sport, physical activity and recreation.  
The initiative aims to grow the quality of delivery and opportunities to participate, break down barriers to participation through images, stories and women and girls sharing their message, as well as grow participation and provide individuals with opportunities to be active and have fun together.
This is ME ® aims to change perceptions, increase connections and grow the number of positive conversations being had by females about being active.
The unique approach sees community and secondary school activations, leadership training, provider education and community partnerships, as well as targeted messaging to challenge dominant and problematic imagery of females.
The initiative empowers women and girls to connect with one another and to take the lead on conversations about their physical activity participation, at the same time as providing them with the tools and leadership skills to drive meaningful change in and for their communities and schools.
This is ME ® has increased connection and leadership capability among women and girls, alongside visible growth in participation. With more than 900 women and girls participating in This is ME community-led activations, and nine student- secondary school activations with 270 female participants, and 50 local champions identified, This is ME ® has had a significant impact at individual, community and structural levels.