Next week we celebrate the New Zealand Sport and Recreation Awards in Auckland.
Our fourth award category is High Performance Campaign.
The purpose of the High Performance Campaign Award is to identify and celebrate a high performance campaign that has achieved an exceptional outcome for the athlete or team involved. The winner will tell the story of the campaign through the people who came together to support the athlete(s) to prepare and ultimately deliver their best performance, including:
how the people (coach, athlete and support team) in the campaign worked together to achieve the result
the quality of their planning and preparation
how they overcame challenges and setbacks
their ability to out-learn their competition
how the campaign created a sustainable approach that makes performance repeatable
the performance goal against the performance outcome.
We'd like to congratulate our finalists:
Peter Burling and Blair Tuke 49er Campaign 2016 Rio Olympics
Peter Burling and Blair Tuke achieved remarkable success in their 2016 Olympic campaign. Not only did they sail into gold in the 49er class at Rio, winning by a massive margin, but they have also won every major regatta they raced following the 2012 London Olympics. This level of success is unprecedented.
The Olympic campaign was owned and driven by the sailors, supported and challenged by coach Hamish Willcox and High Performance Sport New Zealand performance planner David Slyfield.
Detailed planning underpinned their approach, honed by ongoing assessment and reassessment of all aspects as they searched for constant improvement.
The pair also applied knowledge and skills picked up from sailing non-Olympic boats, such as the A-Class and Moth, as well as from working with Emirates Team New Zealand. This allowed them to challenge conventional thinking and contributed to shaping their Olympic campaign. Burling and Tuke were also team captains and flag bearers for the New Zealand Olympic team.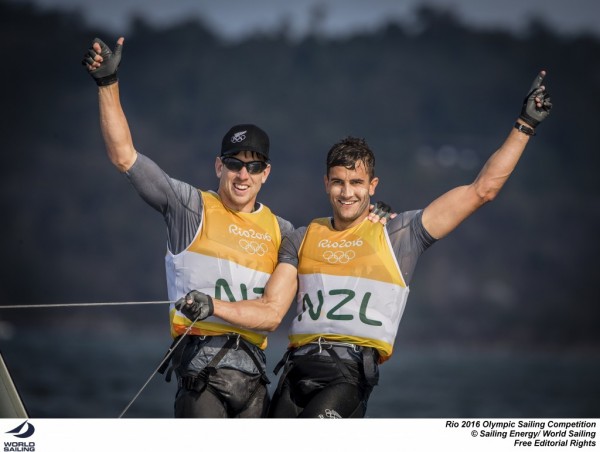 Sophie Pascoe Swimming Campaign 2016 Rio Paralympics Games
The Cantabrian swimmer had the weight of a nation's expectations upon her when she hit the pool in Rio for her third Paralympic appearance. She didn't disappoint. Sophie won five medals at Rio, including three gold, and broke a world record while taking her medal haul to 15 across three Paralympic games. This achievement has made Sophie the country's most decorated Paralympian.
Her campaign involved multiple stints between Christchurch and Auckland and numerous altitude training sessions at Flagstaff, Arizona.
Her support staff 'Team Pascoe' were critical to her campaign's success. This collaboration of high-quality support people all helped Sophie stay on track, particularly the consistent presence of coach of Roly Crichton. Their long-standing relationship means Roly knows Sophie not just as an athlete but also a person, and together they lead their campaign from start to finish.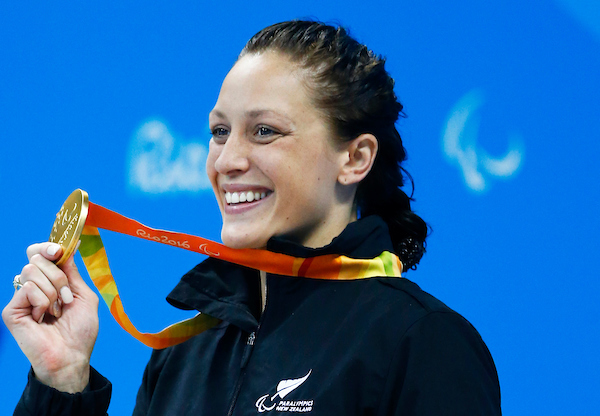 Tom Walsh Shotput Campaign 2016 Rio Olympics
Tom Walsh made giant strides in his four-year Olympic Campaign, moving from a relative unknown in 2012 to an international sporting star in 2016.
Over the past year his performance earned him the title of New Zealand and Oceania's best-ever male shot putter. His bronze at the Rio Olympics was the first Olympic medal ever won by an NZ male shot putter, and contributed to our best-ever athletics performance at the Olympics.   He then topped off an incredible campaign by improving on his Rio performance to achieve two more personal bests in the Diamond League competition, taking out the series.  
A key aspect of this successful high performance campaign was the committed, passionate and consistent support team established around Tom. Coupled with a strong case management process led by coach Dale Stevenson, it ensured that the whole team communicated regularly, were on the same page, and were agile enough to adapt to any challenges that arose. It has also created a sustainable environment for success in future campaigns.