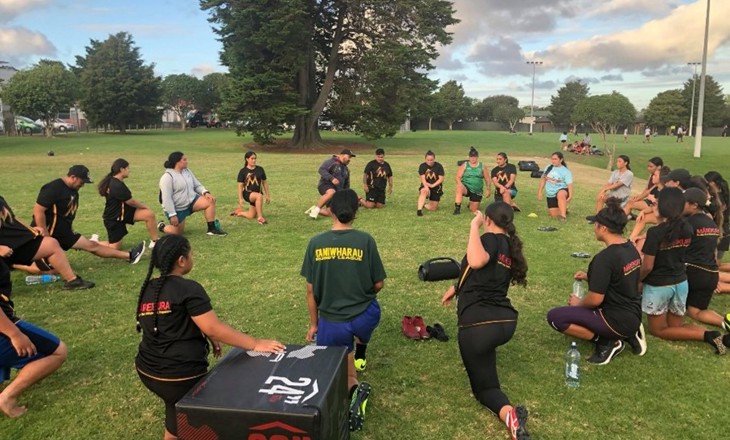 Manurewa Marlins Rugby Club has had tremendous success with a new programme – Mareikura – that encourages women and girls to give rugby league a go. The eight-week preseason fitness and conditioning programme attracted around 50 participants per week.
Brought to life by Tū Manawa Active Aotearoa funding through CLM Community Sport, Mareikura encompasses more than game-based skills.  Feedback from previous programmes showed that players also needed to learn about off-field topics such as nutrition and recovery. For girls who missed out on taking Physical Education at school, it was a first for them to learn about these player development topics, which can also enhance their wellbeing outside of the game.
"We have been able to bring new girls and women into a rugby league environment that is more supportive, allows for exploration and creates time for building confidence and personal development before they hit the league fields," said Karla Matua, Manurewa Marlins.
Young People's Manager Jacqui Johnston said this project reflects what the Tū Manawa Fund is about.
"The Mareikura project allowed the club to develop and implement self-determined solutions to increase the number of young women and girls playing rugby league by including a holistic health and wellbeing approach, ensuring meaningful and sustainable engagement."
The "Have a Go" sessions were promoted through local schools and within the community, with sessions held in local parks to help make it easier for people to get to. Upcoming sessions will give participants more opportunities to develop leadership skills and to be mentored by successful female players from the club. The Marlins hope the programme will see an increase in the number of female teams in each grade.