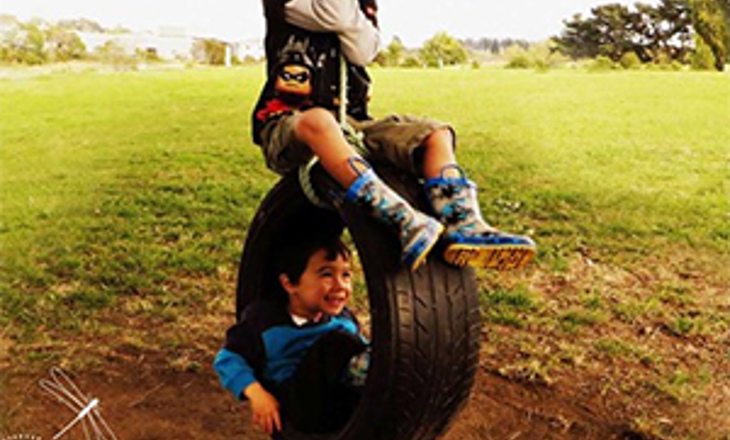 Passport to Play Palmy
Sport New Zealand congratulates Heather Knox, whose work encouraging Kiwi kids to get outside, get active and enjoy natural play areas has received global recognition.
Heather won one of six 'Recognition of Excellence and Impact' awards announced at the World International Play Association (IPA) Conference in Calgary on Sunday, alongside other winners from Italy, Canada (two), Turkey and Hong Kong.
Since March 2015, Heather and a small group of parents in Palmerston North have been passionately working to encourage local families to get outside and have some free fun.
The IPA award is for initiatives she established and runs on zero budget in her spare time: the Manawatu Family Microadventurers group, the Palmy Dirty 30 challenge and the Palmy Rocks group – along with a new pilot project, the Passport to Play Palmy challenge, which she runs in collaboration with Palmerston North City Council.
Sport NZ Play Consultant Scott Mackenzie says Heather's work has had an incredible impact by creating that opportunity for kids and their families.
"Play is such a critical part of kids' learning and physical literacy development," says Scott.
"It's all about having fun, experimenting and innovating. It creates foundation skills around kids controlling their bodies, and interacting with others and their environment through movement," he says.
"These skills are vital if people are going to have the motivation, confidence and physical competence to engage in physical activity for life, and it's fantastic to see these Kiwi projects and Heather's work recognised globally for their impact."
Find out more about Passport to Play Palmy