It takes a community to raise a champion. Peter Miskimmin, CEO Sport NZ and dual Olympian (Hockey – 1984, 1992)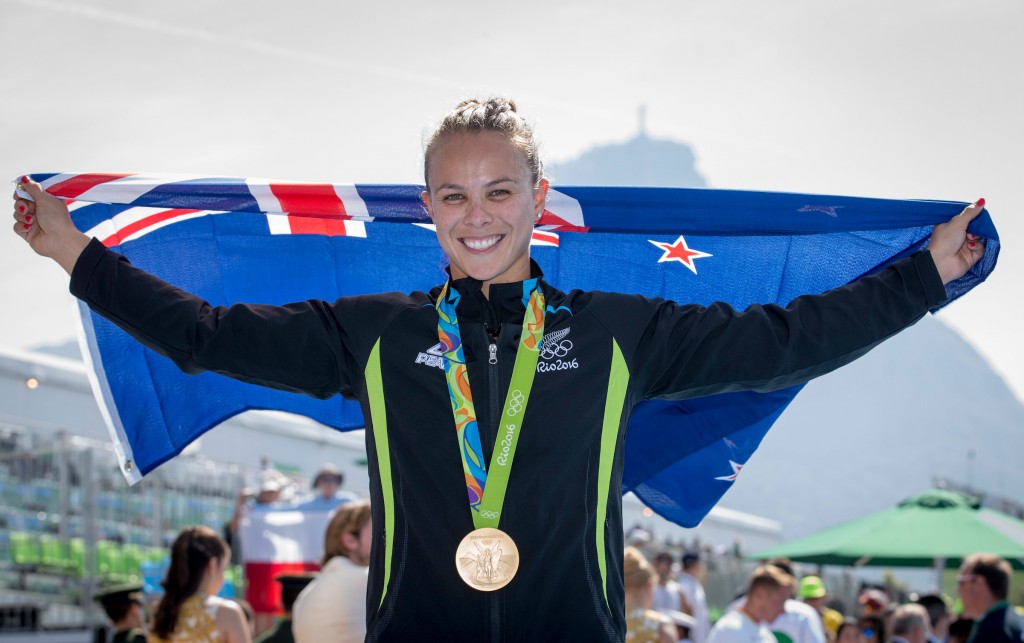 I bet the people at the Bay of Plenty surf lifesaving clubs are proud of Lisa Carrington today. It takes a community to raise a champion, and the celebrations of these communities through which our Olympians have risen – and of the many people who helped them on their sporting journey - are unsighted by most of us.
Once upon a time, Lisa wasn't an Olympic and world champion. She was just a Kiwi kid, growing up in the Bay of Plenty: into netball in winter—with mum coaching the team—and surf lifesaving in summer. Her Dad—thinking it would help her surf lifesaving—suggested she try canoeing, which led to kayaking and the rest, as they say, is history.
It all started in that community and they can be proud of the champion person they have created, and a dream that has been realised.
The same goes for communities around the country. We have 199 athletes representing us at Rio with pride and distinction, and we all have pride in these athletes and the new chapter they are writing in our sporting and Olympic history.
As with Lisa, behind each of our Olympians is a local community of people who have nurtured and supported them on their sporting pathway. Parents, brothers, sisters, neighbours, coaches, team mates, teachers, club stalwarts, trainers – most of them the volunteers without which our sporting system would not survive. Between them they have provided hundreds, perhaps thousands, of hours of vital support.
Wherever in the athlete's career these people have played a part, they will deservedly share in Olympic success. If I look at my own experience of development to the point of selection for the national hockey team for the 1984 Olympics in Los Angeles and, later, the 1992 Olympics in Barcelona, it began with a playful upbringing and supportive parents, and good early experiences in sport, including those provided by teachers. It continued with the commitment and support of dedicated coaches and mentors, and unwavering encouragement from our family and whole community. My older brother Brent was also part of the side that competed in 1984. We would not have experienced success without our family and the wider community, and the pride they experienced with us at selection time was phenomenal.
That sense of pride and cohesion as Kiwis is a fantastic aspect of events such as the Olympics. Around the country, friends, families and communities come together to root for the team or athlete representing New Zealand on the world stage, and when they win, we all win. For those communities who raised the champion, the intensity of pride is deservedly strong. For those of us who are more removed, a win is something positive to reflect on in a world where we are inundated with negative news.
For these few weeks, there are many pivotal moments where we feel unified with family, friends and workmates as we come together to witness representatives of our country offer their best. Most of us understand the utter hard work that is behind that moment, and none more than those who have supported and nurtured the athlete.
As we celebrate the success of our teams and athletes at Rio, let's also keep sight as a community of the utter importance of encouraging our kids to follow a dream, and getting them up on their feet, becoming active and experiencing the sheer lung-busting fun of participating in community sport. Let's do this knowing that participating and competing builds their self-esteem, resilience and confidence, and that – once they start – they may well discover a talent, follow a pathway and end up winning on the world stage.
It's easy to look at the Olympics as being largely about individuals, individual moments and individual success, but behind every athlete – whether in individual sports or teams - is a community of people that has got them to where they are. Let's be thankful for our Olympic champions, but let's thank their communities too. Well done Bay of Plenty.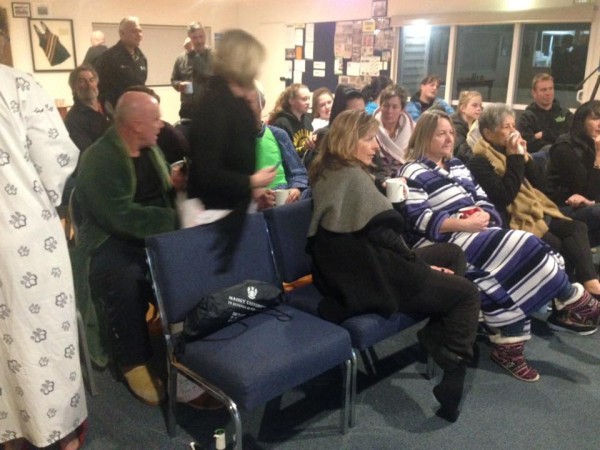 Lisa's family and Whakatane Surf Life Saving Club members watching Lisa's race