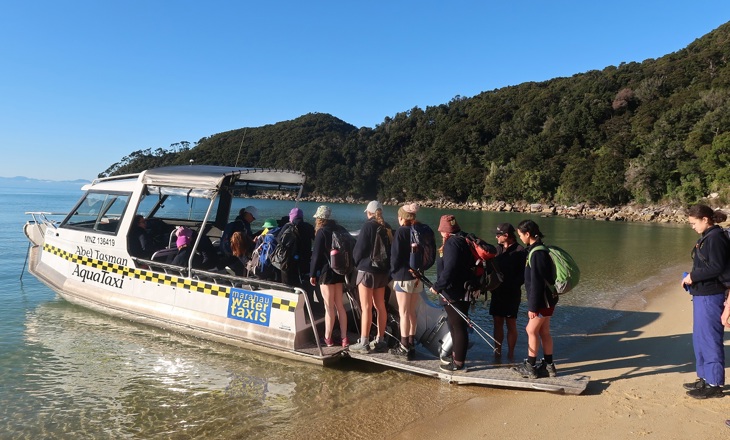 The Duke of Edinburgh Award programme has helped to boost the confidence and physical endurance of neuro-divergent secondary school students in Wellington
About 20 students from Wellington East Girls' College's supported learning class Te Aka have been exploring the great outdoors on day walks and overnight tramps as part of their Duke of Edinburgh Award challenges.
With help from Tū Manawa funding through Nuku Ora, learning support teacher Sue Perry enlisted the support of outdoor education specialist Leonie King to design a programme specifically for her neuro-divergent students that focused on youth development, outdoor recreation and independence.
Over six months the students, aged 16-19, built up their physical and mental stamina through outdoor activity days that included day walks on local tracks and bushcraft activities, overnight camps and the penultimate Abel Tasman National Park five-day walk.
The students have learning challenges that require extra support at school. This meant before venturing out on outdoor adventures, more support was needed from teachers and student helpers, as well as staff briefings and student familiarisation sessions.
"We designed the programme to help remove barriers to participation in active recreation and build the physical confidence and competence of participants with intellectual disabilities, setting up enduring habits of physical activity and active recreation," says Leonie.
In the programme there were many firsts. For some it was the first time away from home, the first time swimming in rivers, the first time cooking without adults, the first time sleeping in tents.
"During our activities, students were coached to be as independent as possible and try new things while teachers and peer support students were coached on how to step back and allow them to work through challenges and find solutions."
And their experiences, particularly for the nine who tramped the Abel Tasman, have resulted in a huge shift in confidence and attitudes towards active recreation, says teacher Amanda Kotrotsos.
She speaks of encouraging some students with lollies early on – one student took 90 minutes to walk 800m on a flat track.
"We went through a lot of lollies," laughs Amanda, "but our student wound up walking sections of the Abel Tasman for four days in a row.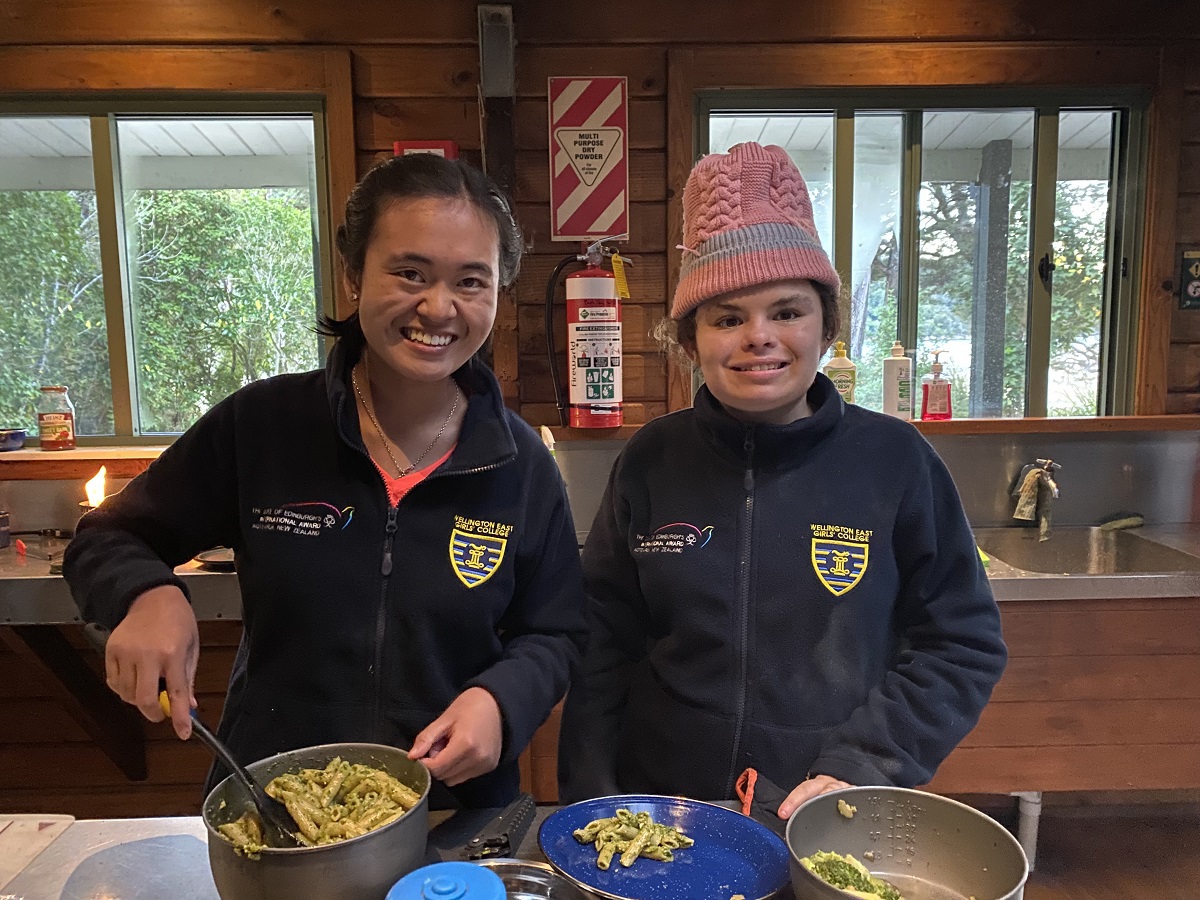 Year 13 students Hope and Therese have been involved in the programme since 2019 and are about to receive their gold Duke of Edinburgh award.
Both tramped the Abel Tasman, which they say was calming, and they now have more positive attitudes towards physical activity and increased confidence.
"I used to find walking hard, I'd fall over a lot, but now after being on these walks and carrying packs I am much more confident," says Therese.
Hope meanwhile has found the challenges she's faced has given her a real sense of achievement and more belief in herself.
Another student has since competed in College Sport Wellington competitions, while a young person with a significant visual impairment frightened to walk outside the classroom even with her support worker, will now happily complete day hikes on uneven terrain.
Even the students' families have noticed huge changes, with most sharing that their children have grown in confidence and are keen to embark on more physical activities.
One student with autism who refused to walk on sand will happily take part in beach activities, which means her family can now enjoy the beach together.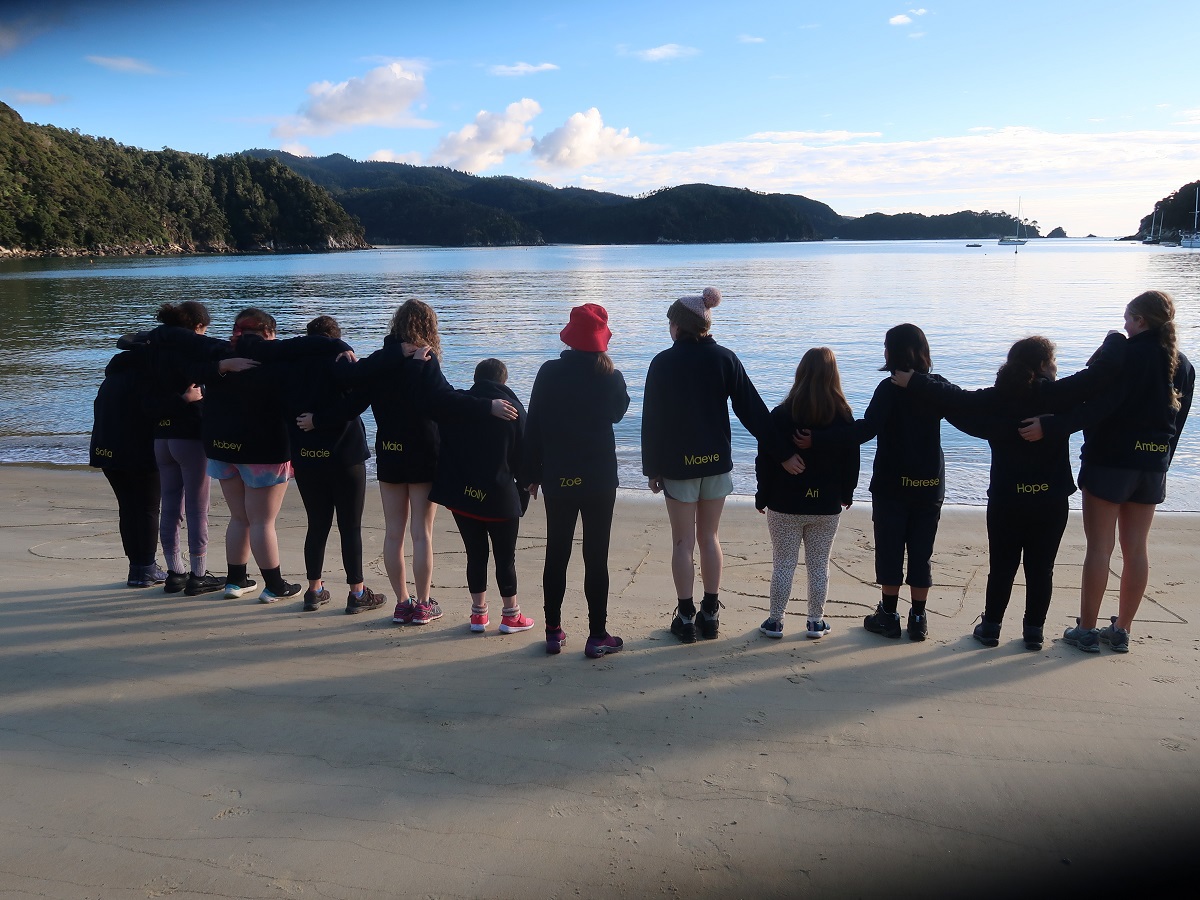 "There were so many magic moments… and afterwards, to have parents contact us to get ideas for outdoor activities and day walks they could do with their daughters, it's special," says Amanda.
Sue says, "Through their adventurous journeys the students have experienced being out of their comfort zones, they've learned to persevere when challenges are physically and mentally difficult, they've learnt the joy of being in the outdoors, the fun, the exhilaration, the peacefulness and beauty of Aotearoa.
"And, best of all, there's been a shift in perception from parents and support staff/teachers alike in what the students are capable of. And it has also inspired other schools to take neuro-divergent students into the outdoors."