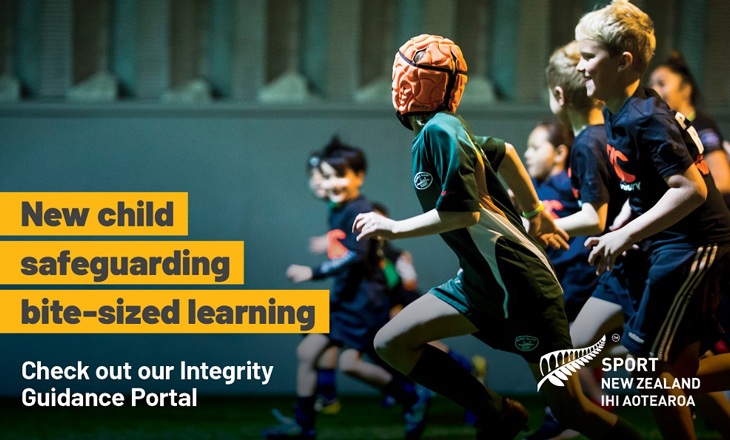 We have created a suite of new bite-sized modules as an introduction to key topics relating to child safeguarding and how to support a great environment for tamariki and rangatahi.  
Part of the Integrity Guidance Portal, the modules are free to use and each should take between two and five minutes to complete. 
There are eight modules designed for anyone organising, coaching or supporting children in sport or recreation, such as coaches, club members, parents and whanau of participants. The modules explore topics such as understanding the motivations of children, how to build safe and trusted relationships with young people, appropriate approaches for different ages and stages of development and supporting diversity when working with children.  
These modules will help build a base-level understanding of child safeguarding and act as a gateway into some of our more indepth e-learning modules that are available on our free e-Learning platform, Sport Tutor, where you can record your learning and move at your own pace.  
The eight quick learn modules cover:  
Building safe and trusted relationships with children

 

Motivations of children

 

Contributing to positive environments

 

Needs of difference ages and stages of children

 

Interactions based on level of development

 

Appropriate actions when interacting with children

 

Embracing diversity

 

Responding to varied behaviours of children