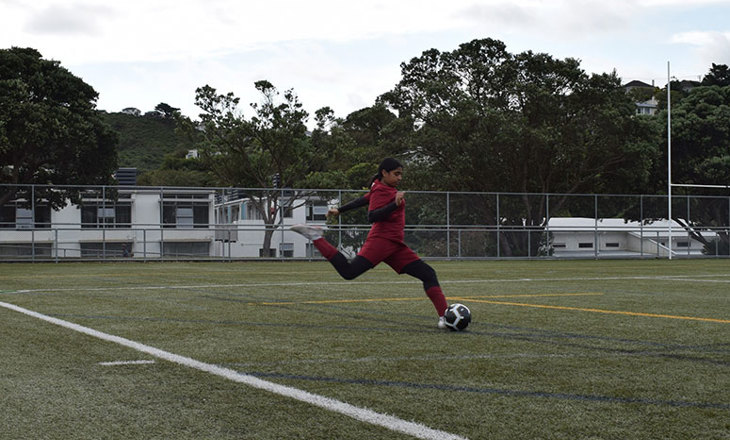 This new research report is the first to explore how Muslim women access active recreation and sport in Aotearoa New Zealand. The report collates key themes which emerged from conversations with Muslim girls and women, and active recreation and sport administrators in 2019. It aims to recognise the importance of creating spaces for the voices and experiences of Muslim women, as well as those involved in organising active recreation and sport with Muslim women participants.
The first piece of research for this report was completed by Dr Nida Ahmad and Professor Holly Thorpe at the University of Waikato in collaboration with researchers at Sport Waikato and Sport New Zealand. The second was completed by Haidee Scott from Perception in collaboration with Sport Canterbury, Christchurch City Council, Canterbury Cricket and Mainland Football.
Ngā mihi nui ki a koe to the 106 individuals from Aotearoa New Zealand's Muslim communities and sport sectors who shared their lived experiences and knowledge.
Jazākom Allāhu Khayran, mihi koe koutou katoa. View the key highlights and download the full report.