One of the world's most respected sports leaders, Baroness Sue Campbell, says she's pleased to see New Zealand working hard to keep young people active and buck the global trend towards inactivity.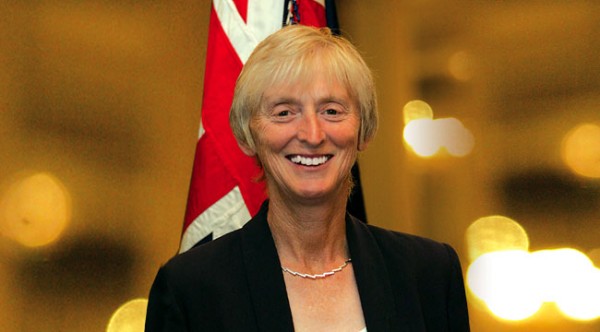 Baroness Sue Campbell is Chair of the Youth Sport Trust (UK) and has been in New Zealand for Sport NZ's Connecting Coaches convention, held in Auckland over the weekend. She says the world is battling with a trend towards more sedentary lifestyles, which is of particular concern for young people.
"The world is changing and playing sport and being active is making way for increasingly sedentary lifestyles as urbanisation and other societal trends change the way we live," she said.
"In the UK, the level of inactivity and obesity among our young people is extremely worrying. You have high sports participation rates here in New Zealand, but I know you also have increasing rates of childhood obesity. It's a global trend and we all need to ensure we're addressing it."
Baroness Campbell says she strongly believes Physical Education and sport in schools are a crucial part of the solution.
"In the UK we've recognised that we have to make high quality physical education and school sport a priority. I know you are having the same conversations here, which I applaud. Over time I think we have devalued the importance of PE and sport, and all the benefits young people get from it. It's not just about playing games. It's about learning through a different medium. It's just as important as literacy and numeracy - it's physical literacy."
Baroness Campbell says with the amount of time young people spend in front of screens, the benefits of sport and recreation has never been more important.
"Research has shown us that sport and physical activity develops thinking in a different way. It develops things you don't get from screen time, including interpersonal skills like empathy.
"New Zealand wants to preserve its reputation as one of the world's most successful sporting nations - that's both in relation to participation and winning - and focusing on the activity levels of young people will be key to that."
WATCH: Baroness Sue Campbell talking about New Zealand's response to global inactivity trends: