From growing up with Magic Johnson in Michigan and playing College Basketball in front of 15,000 people, Kenny McFadden swapped it in the early 1980s for an off-season with the Wellington Saints in the New Zealand National Basketball League.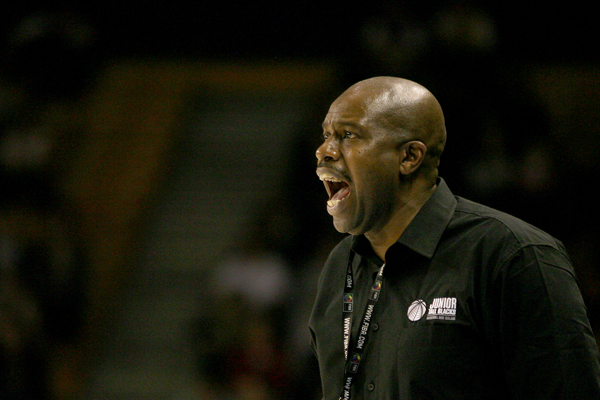 Not knowing anything about New Zealand, McFadden quickly settled in his new home and forged a lauded career as player, coach and is now best known as mentor for Oklahoma City Thunder NBA star Steven Adams.
We caught up with McFadden to find out how he is inspiring the next generation of basketball stars, his journey from the glitz and glamour of US basketball to the grassroots New Zealand circuit and more.
How did you end up in NZ?It was 1982 and I had just finished my senior year at Washington State. My coach said there was a possibility of playing overseas in the off season and New Zealand was an option. The only question I had was whether they speak English in New Zealand. When I found out they do I jumped on a plane and started playing for the Wellington Saints.
What was the biggest the difference from basketball in the USA to NZ in the early 1980s?We were playing in front of 14 or 15 thousand people playing college basketball for Washington State. When I arrived in Wellington, the Saints were in the second division and our home court was St Pats College. It was a bit of a shock in terms of the level of play and the facilities.
What were the highlights during your 15 year career with the Wellington Saints?We were able to go to seven national finals and win five of them. One of the main highlights was the 1985 rivalry with Auckland. They had beaten us for the championship the year before and we had a chance for payback in the 1985 final. With the score tied at 100-100 in overtime I hit the three-pointer to win the championship. It was a good party that night!
Can you tell us about the work you do with youth through Hoop Club?Hoop Club was formed as soon as I retired from the Saints in 1996. When I arrived in Wellington in the early 1980s the club structure was strong. But by the time the 1990s came along the club structure had broken down as the provincial teams went professional. A lot of parents would ask me where their kids can join a club but there were no clubs that catered for the youth. So with myself, Angelo Robinson and Terry Stallworth we formed the Hoop Club. We started from 5-year-olds and developed the club from there. Over the last 10 years, we've been able to set up 61 players on scholarships to the United States and one that made to the NBA.
You recently toured across New Zealand for a number of basketball clinics with Steven Adams, what was the response?It was great. We had over 250 kids in Nelson, 400 kids in Tauranga and 300 kids in Wellington. We wanted to move around and utilise Steven as being an NBA star. The kids had the chance to work with him on the court. It's not often we get NBA stars down in New Zealand - especially home grown ones!
Do you think Steven Adams will inspire more NZ kids to play basketball?He already has. What Steve has shown is that you don't have to be born in USA or Europe to make it to the NBA. When Steve got drafted to OKC it was an explosion of young kids wanting to play basketball. It was that realisation that we can do it. When he first came to me as a 14 year old his goal was to make the NBA. We say that anybody can make it if you have the right formula. That formula is about focusing on the classroom as well as the court.
How powerful is basketball in empowering youth?It's major. I grew up with Magic Johnson back in Michigan. The area we grew up in was very underprivileged. There wasn't much in terms of jobs or opportunities. The cost of going to university was almost impossible to afford. So what sport does is give kids an opportunity to try to achieve something. I find being a coach that I am able to refocus kids and give them a positive direction. Sport is great for the social side of things, it's great for trying to achieve something, it burns off a lot of energy and you can get a lot of success from it.