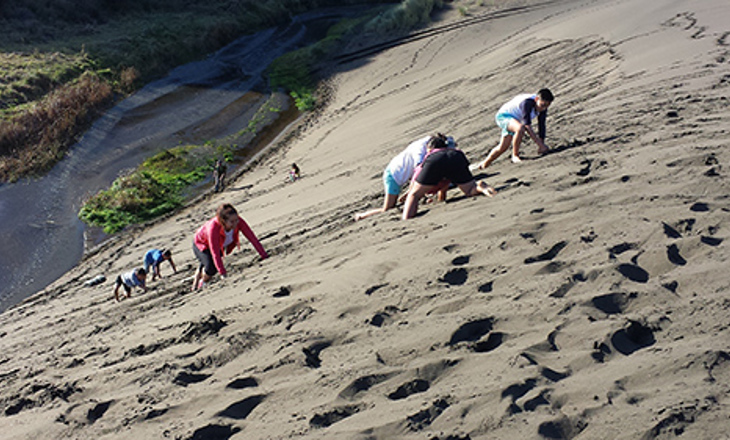 Sport New Zealand has today released a new set of principles that recognise, and will be used to protect, the right of young New Zealanders to play.
The release coincides with United Nations Universal Children's Day, celebrated annually on 20 November to promote international togetherness, awareness among children worldwide, and improving children's welfare.
Universal Children's Day marks the anniversary of the UN General Assembly's Declaration of the Rights of the Child in 1959, and the Convention on the Rights of the Child (in 1989) which defines universal principles and standards for the status and treatment of children worldwide, including an affirmation of children's right to play.
Sport NZ Play Consultant Scott Mackenzie says quality play is the vital starting point for equipping children with the motivation, confidence, physical competence, knowledge and understanding that allows them to value and engage in physical activity for life.
"Play in New Zealand is under threat. A lack of time, space and permission to play mean fewer Kiwi kids are having the same playful upbringing enjoyed by previous generations. There are a number of reasons for this – factors like technology, a more risk-averse parenting approach, and infill housing that means many families don't have back yards to get out and play in.
"Sport NZ has a role – like other parts of the sport and active recreation, government and private sectors – in making sure opportunities for our kids to play are preserved and enhanced."
Play is an integral part of Sport NZ's Community Sport Strategy and Young People Plan that provides leadership and direction for those working with young people to ensure Kiwi kids develop a lifelong love of being physically active, Scott says.
"We're working with key partners, including regional sports trusts (RSTs), local government and play NGOs to help enable play to flourish.
"So much about enhancing and enabling quality play opportunities and experiences come from good policies and plans. It's about doing everything we can to give our kids that time and space to play and explore movement every day, experience fun, joy and laughter in a way that is important to them, and develop and practice life skills that will set them up for life."
Earlier this year Sport NZ collaborated with the Ministry of Health to develop two sets of guidelines (for under-fives and children aged 5 to 17) that also recognise the importance of play for children.