The funeral of a man described by Sir Graham Henry as "one of the great New Zealanders" will be held today at Auckland's St Mary's-in-Holy Trinity Cathedral.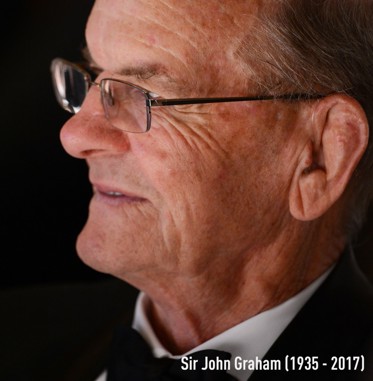 Sir John Graham died last Wednesday aged 82 following a long battle with cancer. He leaves an immense legacy through his efforts and achievements as a sportsman, educator and administrator.
Sport NZ also recognises the significant contribution Sir John made to the sport sector as a whole, and to our own organisation. In 2000 he led a comprehensive review of sport and recreation in New Zealand (the Graham Report), which led to substantial changes to the way sport is delivered, including the creation of the Sport and Recreation Commission (SPARC) – the forerunner to Sport NZ.
Born in Stratford, Taranaki, Sir John was knighted in 2011 for services to education and sport.
He played 22 tests for the All Blacks between 1958 and 1964 (three as captain), and was later President of New Zealand Rugby.
He was Headmaster of Auckland Grammar for 20 years, from 1973 to 1993, managed the Blackcaps from 1997 to 1999 and was Chancellor Auckland University from 1999 to 2004.
He has been one of New Zealand greatest sporting leaders – on the field of play, in the boardroom and in the classroom. We mourn his passing, but celebrate the life of a remarkable man who leaves behind such a rich legacy for the sporting community in this country.