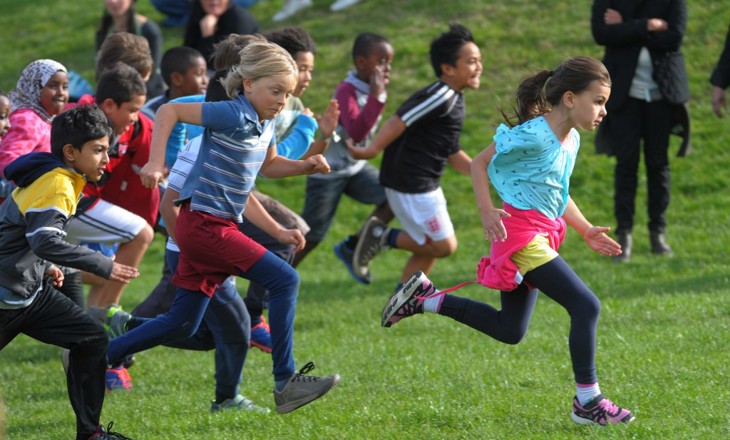 Enjoyment lags behind other activities. Findings suggest parents play a key role
Term two means school cross country. Kids at almost every primary and intermediate school around New Zealand are getting their running shoes on, but research conducted by Sport NZ has found that one in four students aged 6 to 13 don't enjoy it.
While 73% like it, that's well below the enjoyment of playing with friends (99%), PE (94%) and club or school sport (92%). Sport NZ's research also found that enjoyment of school cross country declines as kids age: from 93% among 6-year-olds to 52% of 13-year-olds. Gender is also a factor, with boys significantly more likely to like cross-country (80% compared to 65% of girls aged 6 to 13).
All of this represents a missed opportunity, according to Sport NZ Young People consultant Karen Laurie.
"Running in the natural environment is a tremendously accessible form of physical activity. If we think about offering a variety of options for structuring the event and for how kids can participate, we can ensure cross country is fun for everyone. Considering different kids' needs would mean that all the students running out there at this time of the year have a chance to develop a life-long love".
"Schools have an opportunity to learn from this data, particularly how enjoyment varies by age and gender, and by thinking about how to make practicing and racing cross country a fun and quality experience for all young people," says Karen Laurie.
Helping teachers and schools do that is a new resource from Athletics NZ, developed as the latest module of its two-age appropriate programmes: Get Set Go (for kids 3 to 7-years) and Run Jump Throw (7 to 11). Both programmes are about striking a balance between fun, enjoyment and skill development.
"We've developed a series of fun activities to get kids running and building the endurance to run cross country," says Athletics NZ Club Development Manager Catherine O'Sullivan.
"These range from learning to run continuously in a relaxed style to exploring different paces and running over obstacles. They're completely aligned with Sport NZ's philosophy of providing young people with physical activity experiences that are quality and fun."
The role of parents
The Sport NZ research suggests parents have a key role to play. More than a third (37%) of those aged 6-13 indicated that someone in their family helped  them practise or train for school cross country. Where this happens, the child is significantly more likely to indicate they like it 'heaps' (49% compared to 19% of those who did not have someone in their family help them to practise or train).
"Parents, like teachers and coaches, play a key role in determining the quality of experiences young people have, and these findings reinforce the importance of parents enabling and supporting their children, and being active together," says Karen Laurie.
And, according to Athletics NZ, when it comes to school cross country that support can be very straightforward.
"Cross country running is about learning to run on different terrain with different challenges and obstacles along the way," says Catherine O'Sullivan.
"It's also about learning to run continuously for a period of five to eight minutes, which can be off-putting for some children. To increase confidence and enjoyment we encourage parents to help children learn and explore running at home through fun games and exploring parks and paths around their home."
The Sport NZ research is based on a survey completed by 793 respondents, providing a maximum margin of error of  ±3.5%. Results were weighted to the New Zealand population by gender, age and region.
Media contacts
Philip Clark, Sport NZM: 027 835 710E:  philip.clark@sportnz.org.nz
Download resource
pdf - 284 KB