Kia ora koutou, 

We've been fortunate to enjoy an extended period of long weekends and I hope you've had the opportunity to make the most of this with friends and whānau, even if many of us are still being challenged with COVID-19. 

May signals the start of Youth Week 2022, led by Ara Taiohi, the Peak body for Youth Development in Aotearoa. This week is a key opportunity for all of us to celebrate and put a spotlight on some of the great mahi being done across Aotearoa to impact rangatahi. Sport NZ is proud to partner with Ara Taiohi to fund some of great youth led physical activity events happening across the motu, check out some of the events happening here. 

Next week also sees the start of New Zealand Sign Language Week from May 9 – 15, aimed at lifting awareness of the importance of signing to allow everyone to be able to participate equally in society.   

I'm excited to take part in the Leader's Challenge to show Sport NZ's support for Sign Language as part of Sign Language Week, recognising its significance in providing equal opportunities for all.  I'd like to challenge all leaders in our sector to join me in taking part in the leaders challenge. You can do this by filming a short signing video showing your support, as I have done here.   

I am looking forward to seeing the videos and your #YouthWeek22 activities – let's go! 

Ngā mihi, 
Raelene Castle 
---
Good Sports announcement 
The national rollout of the Good Sports® project is gaining momentum with another 15 national and regional partners coming on board this month.  We've been working with Aktive to expand the programme nationally as part of our national parent approach, with Good Sports being well-aligned with Balance is Better and aimed at creating positive sporting experiences for children by educating and supporting parents, caregivers and whānau in youth sport.

Badminton NZ, Basketball NZ, Gymnastics NZ, Hockey NZ, Netball NZ, NZ Cricket, NZ Football, Snow Sports NZ, Surf Lifesaving NZ, Active Southland, Sport Bay of Plenty, Sport Manawatu, Sport Northland, Sport Waikato and Sport Whanganui have all joined the second year of the programme, joining the eight organisations who joined initially (Golf NZ, Nuku Ora, NZ Rugby, Sport Gisborne-Tairawhiti, Sport Hawkes Bay, Sport Otago, Sport Taranaki and Swimming NZ). We will work together with Aktive to implement Good Sports in these new organisations and develop strategies to better engage and support parents.   

Get nominating – NZ Sport and Recreation Awards  
The NZ Sport and Recreation Awards celebrate leadership in the sector and recognise outstanding contributions being made across the country to enhance people's lives through physical activity. This year's event will take place a little later than normal – on Monday 31 October – but entries are now open so it's time to start thinking about individuals and organisations you think deserve to be recognised for their outstanding work.   
 
Nominations are easy. Check out the awards portal for more information on how to submit an entry and to learn more about each of the award categories for 2022.  

Community spotlight: Kids get active with take-home equipment  
With the help of Tū Mānawa funding, students at St James Primary – a Healthy Active Learning School in Christchurch – have been taking play and sport equipment home and getting active after school with whānau and friends. Read more.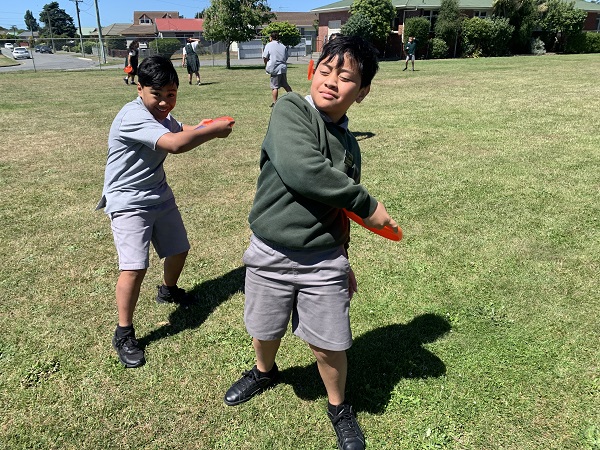 Healthy Active Learning National Evaluation Finding 
The first Healthy Active Learning evaluation report (July 2020-March 2021) has recently been published. Professor Ajmol Ali from Massey University's School of Sport, Exercise and Nutrition leading the evaluation says, "The comprehensive evaluation design will not only allow us to learn and adapt as we implement the initiative, but also give us the best possible chance to understand the impact of the initiative not only on the physical activity and food and nutrition environment in schools and kura but most importantly on the wellbeing of tamariki." View the report here.  

Going with the flow – new inclusive resource to empower rangatahi in the outdoors 
A new resource by Education Outdoors New Zealand (EONZ) is aiming to increase gender equity and menstruation inclusiveness in the outdoors. Designed for youth, educators and outdoor practitioners, 'Going with the flow' is a new multimedia resource which EONZ hopes will inspire positive changes to outdoor practice and culture for everybody. Read more.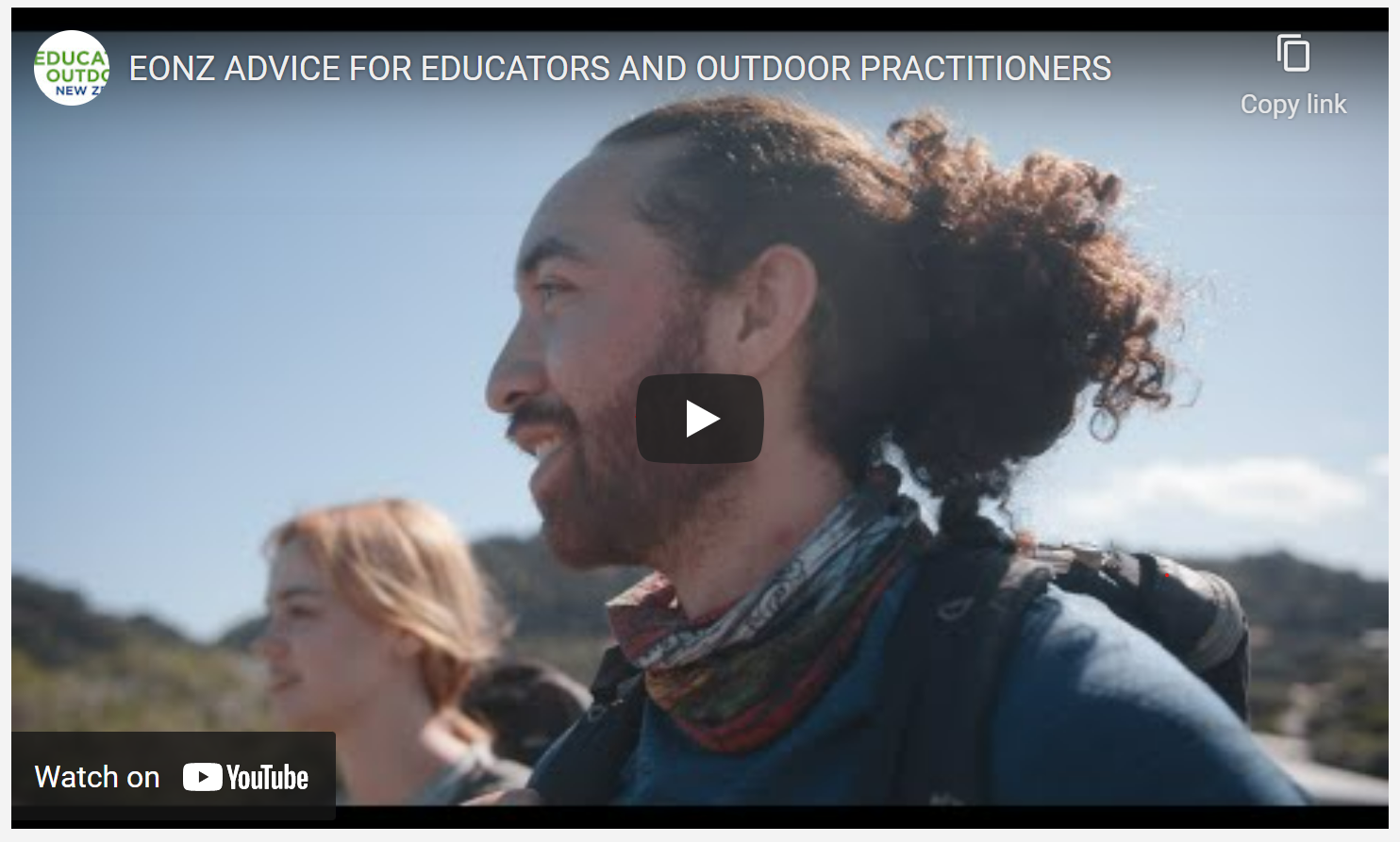 MyHR pilot and in-sector consultancy 
In partnership with MyHR, Sport NZ is supporting partner organisations with their legislative responsibilities as an employer and to ensure they are great places to work. There are currently two pilots underway. The People and Culture Pilots provide access to a digital tool and helpline, and for those receiving in-sector consultancy there is also dedicated time with expert consultants from the team at MyHR. Some examples of the work that the MyHR consultants are helping organisations with in the first round of the In-Sector pilot include reward and recognition programmes, health and safety reviews and talent mapping. If you want to find out more, email claire.george@sportnz.org.nz. 

Nine Steps to Effective Governance – online quick reference guide 
To complement the recently updated fourth edition, a quick reference guide to the Nine Steps to Effective Governance is now available on the Sport NZ website. Providing key points for each chapter, this resource allows a deep dive into a topic or a brief overview of useful and applicable information to develop your governance skills, knowledge and practice. View here. 

Women in Governance Talent Pool  
Funded by Sport NZ and provided through Appoint Better Boards there is a community of 200+ women available to serve on sector boards. They understand the distinction between the role of governance and the role of management and are committed to continuously learning about governance in the sector. Chairs can contact talent within this community free of charge about vacancies.

Register now to attend the 8th IWG World Conference on Women & Sport  
Group Passes are now available to attend IWG 2022 this November in Tāmaki Makaurau Auckland and online, with a discount for groups of 5+. It is the largest gathering in the world dedicated to gender equity and equality in sport and recreation, with more than 1,200 global leaders expected including the IOC, World Rugby, UK Sport and many more. Almost 500 speakers will present across more than 220 hybrid and virtual-only sessions. Gather colleagues or friends and register as a group, or promote your organisational commitment by Registering a Delegation and using the materials supplied to promote your involvement. Individual passes also available. See iwgwomenandsport.org.  

Applications open for Outdoor Education Fund 
The latest round of the Outdoor Activity Fund is now open for applications. The fund will see $1.5M distributed over three years ($500,000 each year) to programmes and activities which increase and enhance participation of rangatahi in outdoor recreation. If you are an outdoor activity provider or know an organisation planning to develop new programmes to connect more rangatahi through the outdoors, apply now via the Recreation Aotearoa website. Applications close 4pm, Sunday 29 May. 

Sign up to receive our new Kaupapa Maori newsletter
We will soon be launching a new Kaupapa Māori newsletter. Be the first to hear about our latest Kaupapa Māori news within Sport NZ and across the sector. Sign up to the newsletter here.