Kia ora koutou,

It has been a much-anticipated couple of weeks as we announced the relaunch of a kiwi classic, the Push Play campaign. The resurgence of the memorable 1990's campaign aims to get New Zealanders to 'Push Play again' after a long period of disruption due to COVID-19. If you haven't seen the new commercial, you can watch and check out all the information to support the campaign here. 

There is also a lot to celebrate across the sector. We hear and see great stories almost every day about the great mahi being done by organisations and individuals to keep our nation active. A great way to recognise these are through the NZ Sport and Recreation Awards. Applications are still open for the next few weeks so get your nominations in. You will find a link to the awards portal below. 

Finally, I would like to acknowledge the recent release of the findings from the independent inquiry commissioned by HPSNZ and Cycling NZ after the passing of Olivia Podmore. I appreciate this has been a difficult time for many, including the families, friends, teammates and support staff who continue to be impacted. There is a lot of important work to be done off the back of the report, and we will update you in due course about the shape this will take.  

Ngā mihi, 
Raelene Castle 
---
Changes in participation and the participation landscape – Active NZ 2021 data release 
Sport NZ has released two new Active NZ 2021 reports: Changes in Participation and Updating the Participation Landscape. Active NZ has been running in its current form since 2017 and now offers five years' worth of data. With this comes an opportunity to investigate emerging trends, as well as providing a robust sample to dig into specific demographic audiences.  
The continuous data collection during 2020 was disrupted due to the COVID-19 pandemic, creating a gap in time series data. Therefore, the insights contained within the new reports will focus on either any emerging trends across 2017, 2018, 2019 and then 2021 or updating the participation landscape in 2021. 

The reports are available on our website here.

New National Facility Strategies  
Sport NZ is commissioning National Facility Strategies for the future provision of Aquatic and Indoor Sport & Active Recreation Facilities, building on those developed in 2013.  The strategies will address participants needs for play, active recreation and sport (community level through to high performance) in aquatic centres, indoor court and active recreation facilities and outdoor covered courts.  

The strategies will include provision guidelines, identify gaps in future provision and give key decision makers such as territorial local authorities and funders clear direction and guidance on local, regional and national priorities to base facility investment decisions on. The strategies may also identify opportunities to co-invest or share facilities and provide guidance on environmentally sustainable practices in the development and of facilities. 

We expect to commence development of the strategies in July 2022 and will be calling on the knowledge and expertise of local councils, RSTs and related sporting codes to help inform the development of the strategies.
To find out more, email jo.wiggins@sportnz.org.nz.

Community spotlight: Young skaters lead the way
The perspectives of a group of Gisborne rangatahi have been instrumental in the success of an initiative to get more young people on skateboards. Surely Skate is a youth-led organisation which received backing from Tairāwhiti Adventure Trust through Tū Manawa Active Aotearoa funding, along with guidance from Sport Gisborne Tairāwhiti and their community to bring their vision to life. Learn here how they have used youth voices on their decision-making panel to ensure everyone's needs are met.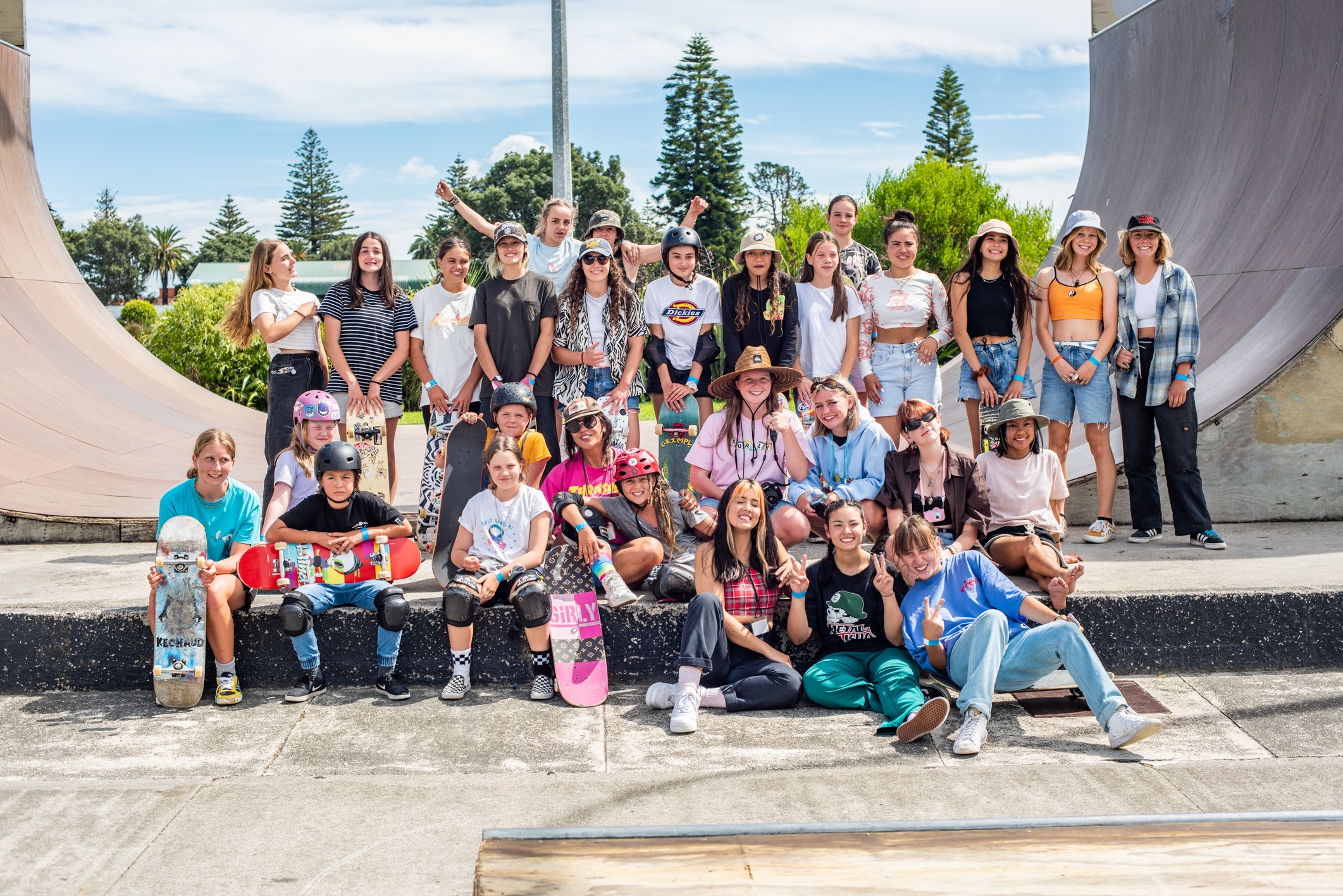 Board recruitment webinars  
Attracting and retaining the talent needed to progress strategies sustainably has never been more important than now, when COVID-19 is stretching capacity. Register for these free Sport NZ webinars which are targeted at Chairs, CEOs, board administrators and anyone interested in appointing directors and bringing diversity to boards.  

Is your board appealing to women?   
Wednesday 29 June 2022, 1-2pm  
Register now

How to appoint an exceptional board    
Monday 4 July 2022, 1-2pm   
Register now

Women in Governance Talent Pool   
An important part of creating diversity and gender equity around play, active recreation and sporting boards is ongoing access to governance talent. Appoint Better Boards continue to provide free access to a talent pool of over 200 women in governance looking to serve as directors on sector boards. If you have any questions or require support for board member or chair recruitment, please email governance@sportnz.org.nz.  

2021 Report on Class 4 funding  
A Review of Class 4 funding for the 2021 full calendar year is now available on the Te Tari Taiwhenua Internal Affairs website. The report shows that while grants distributions have not reached pre-pandemic levels, they have recovered significantly with over 19,000 grants approved and $268 million returned to communities, including $144m to sport and recreation. You can access the review here.  

NZ Sport and Recreation Award applications close this month – get forget to nominate
Now is your chance to make sure individuals and organisations you work with in the sector are recognised for their outstanding work. Check out the video highlights of last year's winners.  

Nominations are easy. Check out the awards portal for more information on how to submit an entry and to learn more about each of the award categories for 2022. Awards portal closes Monday 27 June. Apply now.