A message from Sport NZ CEO Peter Miskimmin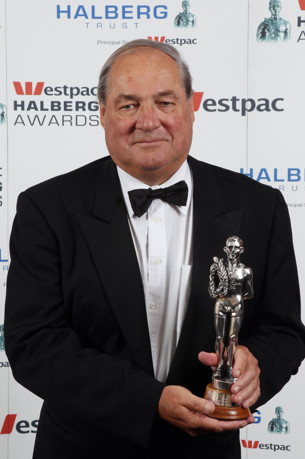 Sport NZ pays tribute to Sir John Anderson, who passed away on Tuesday night, and extends its condolences to his family.
Sir John was a man who made an extraordinary contribution to cricket, and to our sporting sector, and it was a great pleasure to have presented him with the Sport NZ (then SPARC) Leadership Award at the 2010 Halberg Awards.
I noted then that Sir John was a humble club man with a true love of sport. I also used the word courageous. He a man who had been called upon time and time again to make the hard decisions; not only in sport, but in diverse areas such as business, education, employment and health.
He took over the reins of New Zealand Cricket in 1995 and served as Chairman with distinction for 13 years. During that time he helped transform it into a modern, vibrant and sustainable entity. 
His talent in cricket administration wasn't confined to New Zealand.  He was called on by the International Cricket Council as a director at what was a very difficult time. His work there revolutionised the ICC structure and helped make it the highly successful global sports body it is today. 
Sir John was knighted in 1994, and in 2005 became the first recipient of the Sir Peter Blake Medal for demonstrating leadership in business, sport, the environment and community. He was unashamedly 'old school' in his conduct in that he was a true gentleman – quiet, unassuming, courteous, but never afraid to be forthright when he has to be. A man for due process, but he also possessed a quality essential for all leaders – vision.
New Zealand, and New Zealand sport, has lost one of its great leaders.