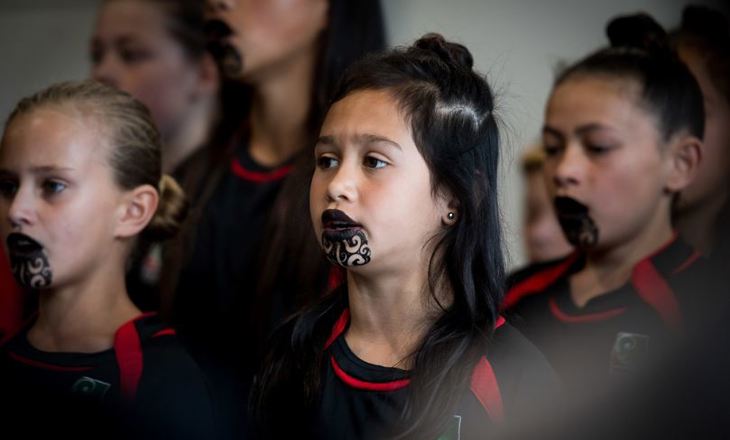 Koraunui Stokes Valley Community Hub official opening ceremony
The new Koraunui Stokes Valley community hub that was officially opened in Lower Hutt last Friday brings multiple community services together in one place - including a space for young people to get active.
The inclusion of high quality and accessible facilities that can be used by young people for sport and other physical activities is a sustainable and effective way of meeting this vital community need, says Sport NZ Spaces and Places Lead Jamie Delich.
"Sport NZ acknowledges the extraordinary effort made by the team at Hutt City Council to engage with the community and bring the hub to life. The community were clear in what they needed and the Council has listened and responded," he says.
The Koraunui Stokes Valley community hub brings multiple community services under one roof, including the library, hall, toy library, community house and Plunket.
Increasingly, community groups including sports clubs are combining resources, using the same facilities, and working together to share costs and services, and develop new ideas via hubs and 'sportsvilles', Jamie says.
"That coming together is absolutely critical to provide better facilities for the wellbeing of residents, and to help councils bear the cost of facilities. It's a good strategy that enables better decision-making, and is very much in line with the principles of Sport NZ's National Sporting Facilities Framework and Community Sport Strategy."
Lower Hutt Mayor Ray Wallace says the hub is "another leap towards realising Council's vision – to rejuvenate our city through modernising our facilities and providing quality developments that the meet the unique needs of each community.
"We continue to invest in our communities – the Walter Nash Centre, Fraser Park Sportsville, Learn to Swim and Hydrotherapy pools, new world class Bowls Centre and the new Town Hall and Events Centre are tangible examples of this commitment."
Hutt City has deliberately targeted investment in rejuvenation, services and new initiatives into the communities that need them the most. In the Hutt's case, that's the North Eastern Suburbs that are challenged by deprivation. The very powerful theme and ambition underpinning the Hutt's work is about empowering tamariki for brighter futures.
A key feature of the Koraunui Stokes Valley community hub is the five multi-purpose spaces that are available to hire for private functions, conferences, corporate functions and community events, including meetings. The rooms can be hired for regular community bookings as well as one-off events.
A public open day was held on Saturday 28 October for people to explore the new facility. But for those who missed it, the opening celebration continues with 100 days of activities that started this Monday, including workshops, community performances and other events. Visit the Koraunui Stokes Valley Community Hub Facebook page for details.