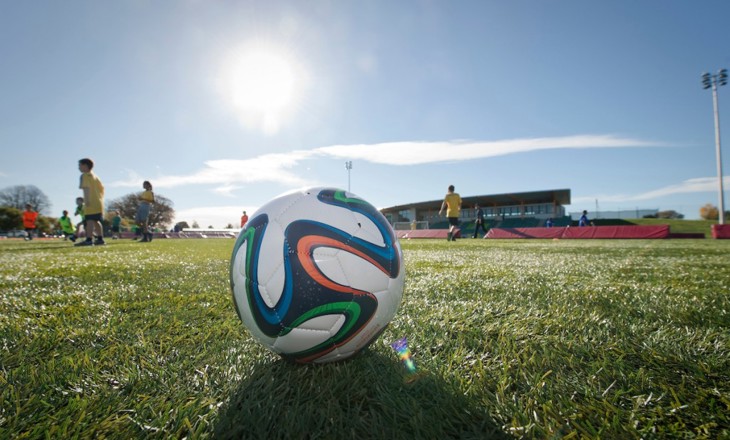 Sport NZ recently hosted a senior leader from Sport Singapore for a study trip to collaborate and share insights with organisations that are leading in coach and athlete development in New Zealand.
"The Singapore Sports Institute has just launched a new coaching and leadership Deputy Director, Jairen Low came to New Zealand to learn about what's going on here in field of coach development," says Sport NZ Coaching Consultant Andy Rogers.
One of the key stops on his tour was a visit to New Zealand Football, who were able to share insights into the quality systems and structures they have established in their coach development frameworks, along with the work Steven Dillon is doing in growing the national coach developer network."
Dillon hosted Low for a day and took him through all aspects of the organisation's coach development programme, which has made great strides in recent years as New Zealand Football continues in its aim of producing qualified coaches for all levels of the game. At the heart of the programme is the mantra that 'better coaches produce better players', which ties in directly with New Zealand Football's key strategic aim of its elite teams winning at pinnacle events on the world stage.
Low relished the chance to gain an insight into this area and found it a valuable experience.
"I'm very grateful to have had this opportunity and it's great that Steven was able to set this up. I think there's a lot we can learn from how New Zealand Football has put in place" he says.
"We all want to help our coaches get better but the question is how do you make that dream happen? You need to have the physical system and structures in order to allow the behaviours we are looking for to emerge," he adds.