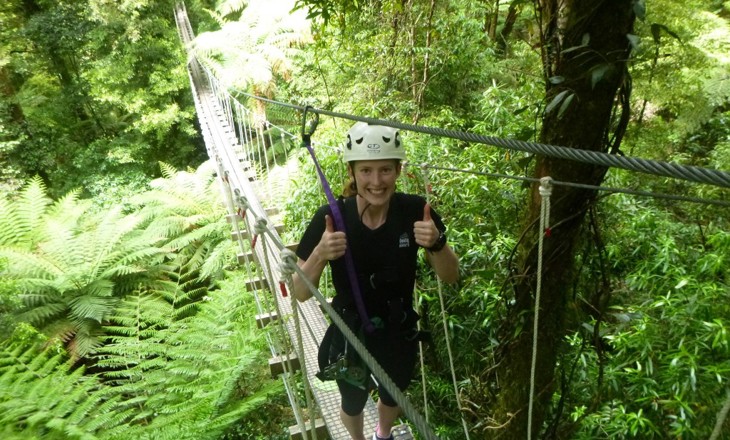 Kia ora, my name is Maddi McLean and I am currently halfway through my first year on the Sport NZ Graduate Programme. I studied a Bachelor of Physical Education, Sport and Exercise Science at the University of Otago and I have a strong sporting and active recreation background in hockey and tramping.   
I was attracted by the opportunity to build a solid foundation for a career in the sport sector. The graduate programme provides the chance to network across the sector and to gain experience from a government, national and regional perspective. What I enjoy most about being on the graduate programme is observing other people's capabilities in their specific areas of expertise, and the numerous opportunities for learning and development. The exposure to organisational strategic thinking is also of real value to me and I am interested in discussions about what the future of sport and active recreation looks like in New Zealand.   
This year I have been helping to develop a strategic approach for women and girls in sport and active recreation across government. I am also involved in the expansion of Play.sport — a project supporting teachers, schools, parents and community organisations to improve the quality of young people's experiences of play, physical education, physical activity and sport — into Hamilton City. Some of my other work projects include a deep dive into the club experience for 11 to 18-year-olds, project management of Sport NZ's annual Connections Conference, developing profiles of target lower participating groups, and supporting Sport NZ's review of integrity issues in the sport system.   
I would strongly recommend the graduate programme because it is a fantastic way to experience how the New Zealand sport sector operates, as well as enabling you to be supported in your learning and development towards becoming a future leader.  
Sport NZ's graduate programme 2018  
Applications for Sport NZ's Graduate Programme 2018 are now open. This is a two-year programme for a graduate aspiring to become a future leader in the sport and recreation sector.      
For more information and to apply, please visit our careers section.