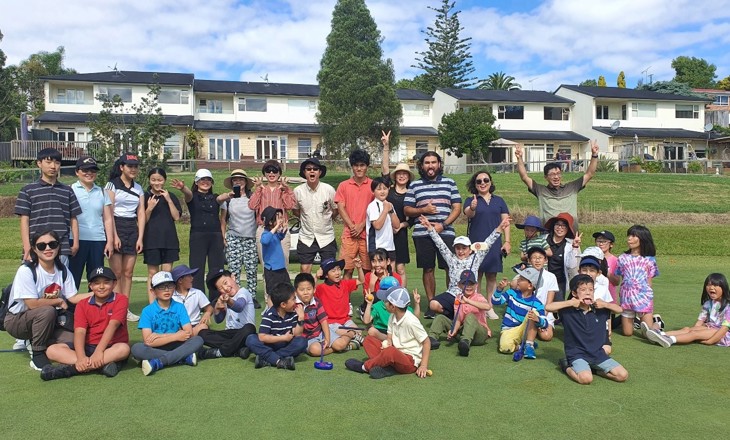 An Auckland-based holiday camp filled with sports activities has proven so successful its young Asian migrant participants can't wait for the next one.
The CNSST Foundation (formerly known as Chinese New Settlers Services Trust), which provides comprehensive services and support to new Asian migrants, ran the sports camp with help from Tū Manawa funding through Sport Auckland.
CNSST identified a need for participation in sport from a community survey, which found more than 20 percent of children either exercised once a week or not at all, due to the barriers of time, transport and costs.
So, CNSST decided to address the issue by providing a holiday camp for tamariki aged 5-11 and rangatahi aged 12-17 from low socio-economic families early last year, offering sports ranging from swimming and skating to rock climbing and table tennis.
As a result, all 75 children and young people have improved their level of sports and activities, says CNSST Foundation chief operations manager Gloria Gao. And with the 100 percent satisfaction rate from students and parents, everyone is keen to rejoin the next camp.
"The sports camp has enhanced the equitable access of 75 children and youth to sports activities, which has contributed to both their physical and mental wellbeing," says Gloria.
"They left behind their electronic devices and joined sports, and from experiencing different activities they found their interests and what they truly enjoyed."
As well as experiencing a variety of sports, Gloria says the camp had other benefits, including reduced isolation through increased participation, social connection and making new friends.
The young participants also enhanced their cultural knowledge and community connectedness, says Gloria.
"The families are connected through social media groups organised by CNSST, where the teachers published daily photos and activities from the camp. The parents were also invited to do some outdoor activities to enhance their active lifestyle and strengthen community cohesion.
"It meant children and their families spent quality time together doing sports."
Gloria speaks of two siblings who took part in group activities in New Zealand for the very first time.
"They are part of a sole-parent family who came to New Zealand in late 2018 and for various reasons faced early settlement issues. The holiday camp allowed the children to enjoy sports activities, in particular rock climbing and skating. They had real fun, made new friends and have built their confidence in communicating in English," said Gloria
Sport Auckland was delighted to partner with CNSST to implement a project that allowed unique opportunities for children and young people who would usually miss out.
Aktive, with partners Sport Auckland, CLM Community Sport, Harbour Sport and Sport Waitakere, support, provide insight, knowledge and expertise around play, physical education, active recreation and sport in Auckland.