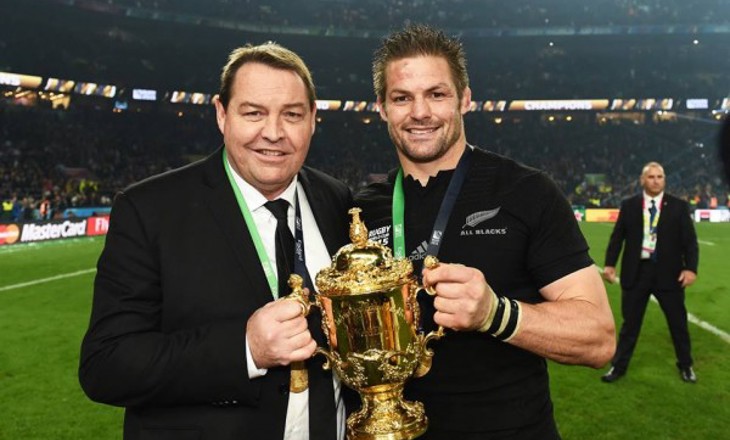 Fresh from winning the Rugby World Cup, All Blacks coach Steve Hansen will address 600 diverse coaches from around the country at Sport New Zealand's 'Connecting Coaches' convention in December.
"As one of the most successful elite coaches in the world, Steve Hansen will provide a unique insight into coaching that will benefit all of our attending coaches," says Sport NZ CE Peter Miskimmin.
Along with All Blacks coach Steve Hansen, the convention is also headlined by former Chair of UK Sport Baroness Sue Campbell and BlackCaps coach Mike Hesson, and includes many other high calibre coaches. The convention takes place in Auckland from 4-6 December.
"From grassroots right through to high performance sport, coaches play a crucial role in our world-leading sport system. 'Connecting Coaches' will give Kiwi coaches the tools, connections and inspiration they need to take their coaching to the next level," Miskimmin said.
"Through the theme of 'coaching the New Zealand way' we will ask some honest questions about Kiwi coaching and identify the areas we do well and the places we can improve.
"Our panel of world-class coaches will share their experiences and collaboration will be encouraged with every attendee joining a 'learning team' made up of 15 coaches drawn from across New Zealand sport."
Around 600 coaches are expected to attend 'Connecting Coaches', and Miskimmin says the response has been fantastic. "The uptake has been incredible. There is this real thirst for coach collaboration and development. With the help of our sports partners around the country we immediately identified and engaged a number of highly committed coaches," Miskimmin says.
There are still limited places available to attend Connecting Coaches.