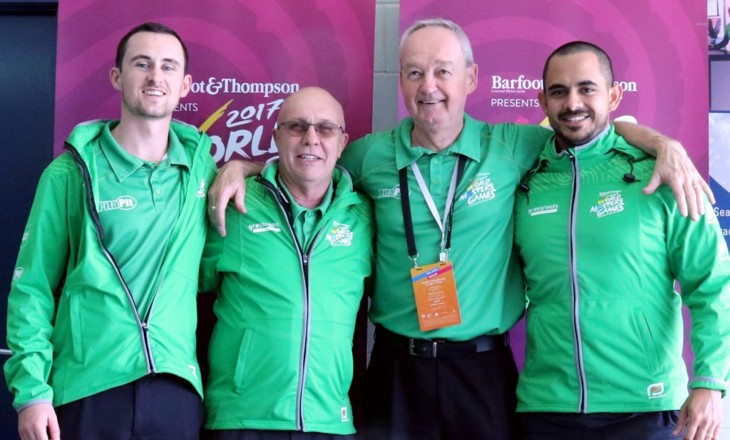 This week is National Volunteer Week, held to recognise and celebrate the invaluable contribution New Zealand's approximately 1.2 million volunteers make across many aspects of society.
Sport NZ acknowledges the vital contribution volunteers make in sport and recreation, and will profile some of those who contribute as coaches, administrators, officials, parent-helpers and in delivering major events.
Ken Coulson
"An awesome experience" is how Auckland teacher Ken Coulson sums up two years' voluntary work which culminated at the April 2017 World Masters Games in Auckland.
"You meet great people, get to work them and to enjoy something that you feel passionate about," he says.
Ken, Curriculum Manager of Technology and Graphics at Kristin School, says he first got involved in basketball when he was shoulder-tapped to coach a girls' team when teaching in North Queensland.
"In small towns you get to do the lot - you coach, you play, you referee.   I particularly enjoyed refereeing so that's what I pursued when I came to New Zealand, and I went through to international level."
That experience saw him become the technical delegate for basketball at the Masters, responsible for making sure venues and the games met the Federation of International Basketball Association (FIBA) standards. Part of that was making sure there was a pool of appropriately-qualified referees available for the games. That in turn meant organising and running a training and development programme which brought through a dozen or so new young referees.
There were a lot of logistics - and emails, phone calls and meetings. Working closely with a couple of others he estimates he spent five-ten hours a week for the first eighteen months then stepped it up considerably six months out.   It all came together in the nine days of basketball competition across three venues at the Games.
"It's incredibly satisfying," he says. "We've had really good feedback from participants, and I'm really chuffed that our approach worked as well as it did."
"We might need a few little tweaks but really I think we showed how much you can achieve when you work with good people, all on the same page."