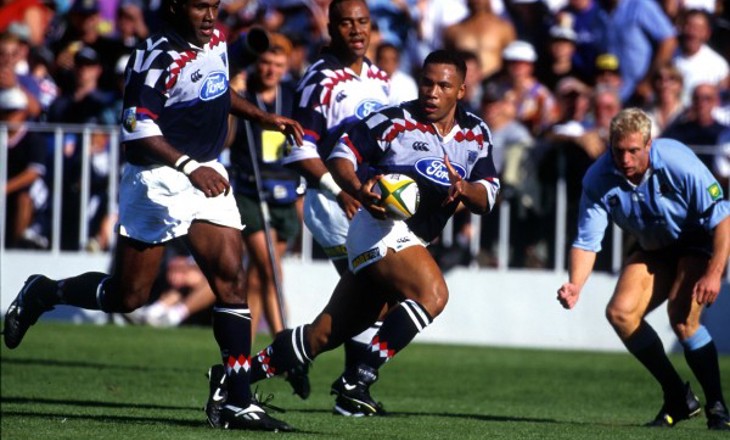 From playing test rugby for both Samoa and the All Blacks to winning a Super Rugby title and battling Rugby League hard-man John Hopoate at Fight for Life, Ofisa Tonu'u knows what it is like to perform at the highest level of sport.
Now with his professional playing days behind him, Tonu'u is giving back to sport at the grassroots level through his work with youth at the Auckland City Council, coaching of the Ponsonby Premier Rugby team, charity work with the Parliamentary Rugby Team and keeping active with his seven children.
We caught up with Tonu'u to find out a bit more about what he is up to at Roskill Youth Zone, his current community roles and what the Parliamentary Rugby Team is all about.
What are some of the barriers to youth participating in sport and recreation?
We have a lot of youth at Roskill Youth Zone who are unable to participate in organised sport because of cost, language or transport barriers. I work in partnership with all the local sports clubs to connect them and then the clubs help to break down whatever the barrier is.
A big issue in New Zealand is our 12-24 year old age group. Around 77,000 of those kids are not in employment, school or training. In Auckland it is 25,000 - so we've got a big challenge here. My philosophy has always been if you have one on the sports field it's one off the streets.
What kind of coaching roles have you taken on?
I have seven children so you often get these coaching roles by default! Over the past few years I have coached school teams, representative rugby, Samoa under 20s and my current post with the Ponsonby Premier team.
Coaching is another part of community that I really loved when I was a professional. I now get to see some of the aspirational things that I used to take for granted. When a professional player hands out a jersey or gives an autograph, I see how much that means to people.
How has sport positively influenced your life?
Where do I start! Sport teaches you a lot of things. It teaches you how to communicate with people, it teaches you how to set goals and about teamwork. Sport has allowed me to build business networks and meet many brilliant and influential people. I was fortunate to be invited to join the Government delegation to Samoa for the historical test match against the All Blacks. I wouldn't have been that fortunate if it wasn't for sport.
In the same token, I have made a lot of sacrifices to get where I am - but that's all part of the love of sport.
Can you tell us about your time with the Parliamentary Rugby Team?
I first played for the Parliament Rugby Team (PRT) in 1996 when I was returning from injury and needed some game time. I love the wonderful work they do, going around grassroots New Zealand and raising money for local charities. Last year there was a cheque handed on the steps of Parliament for $10,000 to the Wellington City Mission. Just to know you are part of that is hugely rewarding. The MPs really put their bodies on the line too. I act as an on field security guard as much as I can to make sure they are safe!
From what you have seen at the grassroots, can New Zealand continue its fine sporting heritage?
We have to ensure that kids have access to affordable sports clubs and that the community understands not everyone is going to be an All Black or a Blackfern. We've got a big issue with obesity in our children, so we need to make sure we get our kids away from the TV set and out onto the sports fields. We need our kids aspiring to be the next Beatrice Faumuina, Valerie Adams or Dan Carter. If we can get our young people active and inspired then anything is possible.
Find out more about Roskill Youth Zone.