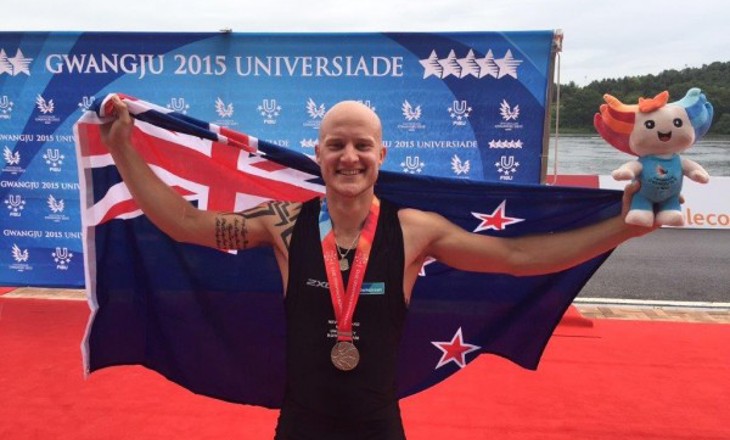 Toby Cunliffe-Steel wins silver medal at World University Games
Think you've caught up on all the week's sports news from across New Zealand? Think again with our list of the 'top 10 sports stories you may have missed'!
This week's stories feature an update on the New Zealand team at the World University Games, a young athlete with one eye on the 2020 Olympic Games, a preview of the world rowing cup and much more!
With 66 athletes in action across seven sports, New Zealand is featuring prominently at the World University Games in South Korea. Follow the New Zealand Olympic Committee for daily updates.
First time winners take out Wellington Marathon
There were plenty of surprises at the Wellington Marathon this weekend with a first-time winner coming close to beating the course record, reports stuff.co.nz
Dave Currie talks Sport Central (Video)
Sport New Zealand caught up with College Sport Auckland CEO Dave Currie to find out how the move into Sport Central (Auckland's new sporting hub) is going.
Southland's weightlifting family
Southland will be well represented at the 2015 Pacific Games and Oceania Championships with four weightlifters selected to represent New Zealand, reports the Southland Times.
Young boxer has world at his feet
While preparing for the Junior World Boxing Championships in Russia, Northland teenager Kyle Chen tells the Northern Advocate that he has one eye on the 2020 Olympic Games.
College Sport: Record-breaker sets sights high
After breaking Sarah Ulmer's Under-19 2000m individual pursuit record, New Zealand Herald reports that Madeline Park is after more glory - starting with the Junior World Championships.
Kiwis ready to fire at Lucerne World Rowing Cup
New Zealand has entered a total of 21 crews in 16 boat classes to contest the final World Cup regatta of 2015 in Lucerne, Switzerland, reports Rowing New Zealand.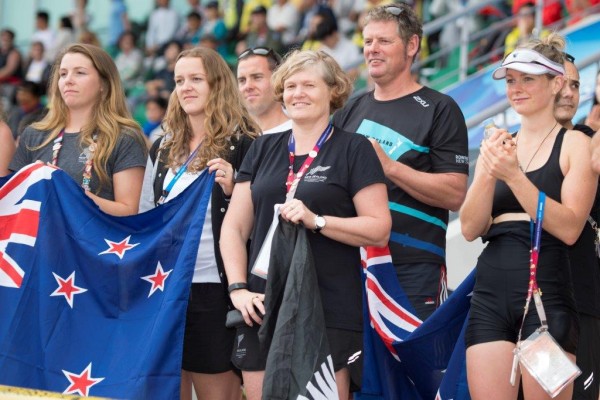 Dunedin embraces Sport in Education
Dunedin Television reports on an innovative 'Sport in Education' collaboration between two Dunedin schools which is using activity-based methods of teaching.
Getting off the couch for Masters Games
Training is well under way for the South Island Masters Games in September, reports the Nelson Mail.
Success breeds success at Aims Games
Nearly 8000 intermediate-aged athletes will descend on Tauranga in September as the NZCT Aims Games continues its remarkable record-breaking run, reports the Bay of Plenty Times.
Follow Sport NZ on Twitter and Facebook to checkout grassroots sporting action from the weekend!