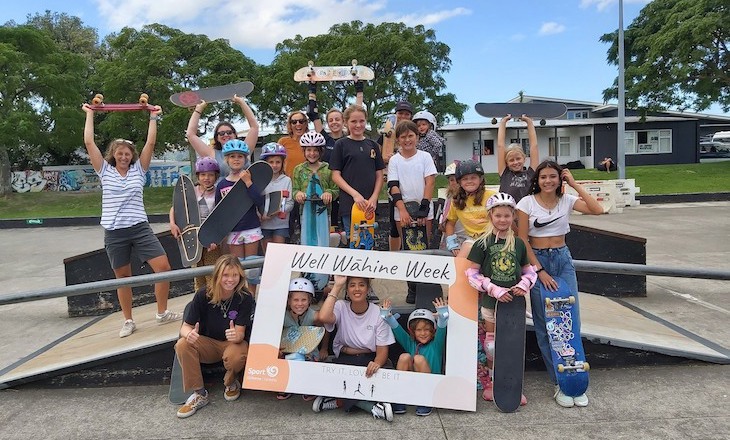 An idea born from the aspirations of inspiring Tairāwhiti women, Well Wāhine Week was an initiative delivered by Sport Gisborne Tairāwhiti to mark International Women's Day in March.
Co-designed with local women champions to help break down the barriers around women's participation in physical activity, the festival allowed attendees to learn new skills while removing the barriers of cost and the fear of trying something new.
The result was a week-long calendar of activities and workshops run by various providers of sport, active recreation and women's health. It included have-a-go sessions, nutrition and hormone seminars, fitness classes and workshops for kohine to connect and learn together.
More than 1,000 wāhine took part in 53 events over the week, and these proved very popular with women and girls from all over the community, as well as the providers of the activities.
Participants noted they enjoyed the opportunity to connect with like-minded wāhine and learn more about activities they didn't know they had access to.
The initiative highlighted the barriers which exist in the community and Sport Gisborne Tairāwhiti will be supporting the providers to ensure these types of opportunities exist for women and girls on an ongoing basis.
Surely Skate, one of the providers of an all-girls skateboarding group were thrilled to take part.
"It was a pleasure being able to meet all the aspiring female skaters. We had such a great turn out across all of our sessions, and we hope to be able to do it all over again next year!"
Sport Gisborne Tairāwhiti Active Communities Advisor Sarah Pocock says they hope that the wāhine who got involved learnt something new, gained newfound confidence, or made quality connections.
"We have received positive feedback already so provided we have the community support we had in 2021, we already have great ideas for a second event next year."