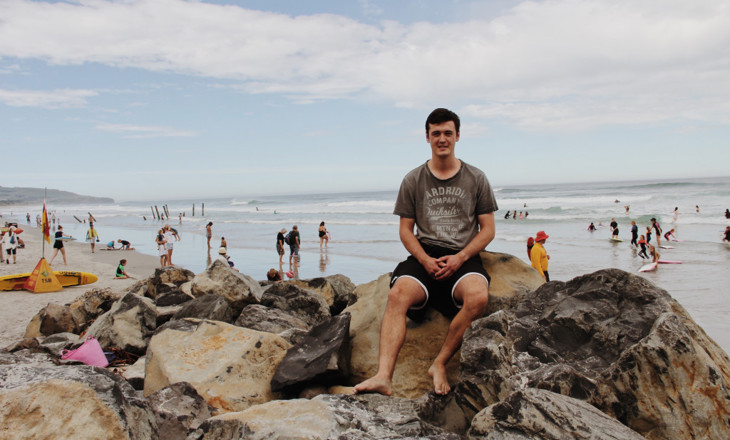 Graduate programme 2020 - 2021
Kia ora, my name is Rodney Martin and I am excited to be part of Sport New Zealand Ihi Aotearoa's Graduate Programme for 2020 – 2021. Applying for the Graduate Programme was a natural step for me once completing my Bachelors of Physical Education and Commerce at The University of Otago, given my strong interests in sport, coaching, outdoor recreation, wellbeing, people, business strategy, and my passion for life-long learning.
The opportunity to grow my professional capability and my practical knowledge of Aotearoa's play, active recreation and sport sector is what drove me to apply for the Graduate Programme. The chance to gain experience with a crown entity was also a unique drawcard.
My first year of the Programme saw me directly manage partnerships with sector organisations, develop recruitment, marketing, communication and investment strategies for the cross-Government Healthy Active Learning initiative, improve my understanding of Te Tiriti o Waitangi and Te Ao Māori approaches to physical activity, provide immediate sector support during Covid-19 lockdowns, investigate the present sporting commercial landscape, develop alternative sector funding models, procure financial support for New Zealand's professional sports clubs, assist Nuku Ora to deliver Round the Bays, plan and host sector forums, visit High Performance Sport New Zealand, and have my say on how best to structure future physical activity opportunities so as to improve the wellbeing of everyone in Aotearoa from a bi-cultural perspective — all whilst learning from sector leaders.
I have now begun my second year of the Programme and I am currently on placement at New Zealand Rugby. I am working across NZR's Professional Rugby & Performance and Commercial teams to project manage an expansion of the women's professional game, assist in the delivery of the Takiwhitu Tūturu – Pure Sevens tournament, and expand NZR's commercial partner network.
The Graduate Programme presents an excellent opportunity to gain a variety of first-hand experiences and work directly with sector leaders. I am eager to see what challenges the Graduate Programme has in store for me for the remainder of 2021.
Ngā mihi,
Rodney Martin