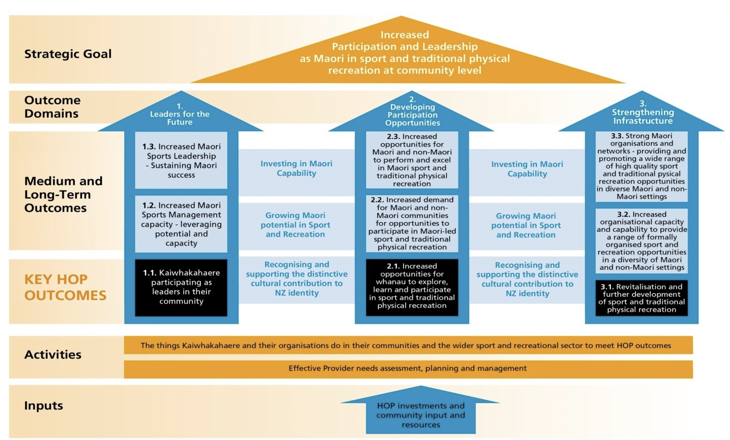 The programme's outcomes framework enables Ihi Aotearoa and He Oranga Poutama partners to link what they want to do (activities) with what we want to achieve (outcomes).   
Following are examples of activities that link to the key He Oranga Poutama outcomes:
Kaiwhakahaere participating as leaders in their community
Below: Ihaka Waerea, Kaiwhakarite at Sport Hawke's Bay, shares his experience of growing Māori sport and community leadership in their area.

 
Increased opportunities for wh
ā

nau to explore, learn and participate as M

ā

ori

Below: Stephanie Broughton (Tūranga Health) talks about the Tū Marae initiative - engaging with whānau to increase sport participation as Māori in a marae-to-marae series of four duathlons in western rural Gisborne. 
Revitalisation and further development of sport and traditional physical recreation

Below: Wiremu Mato working for Sport Waitākere shares insights about revitalising traditional Māori sports and games, including KĪ o Rahi, in the greater Auckland region.