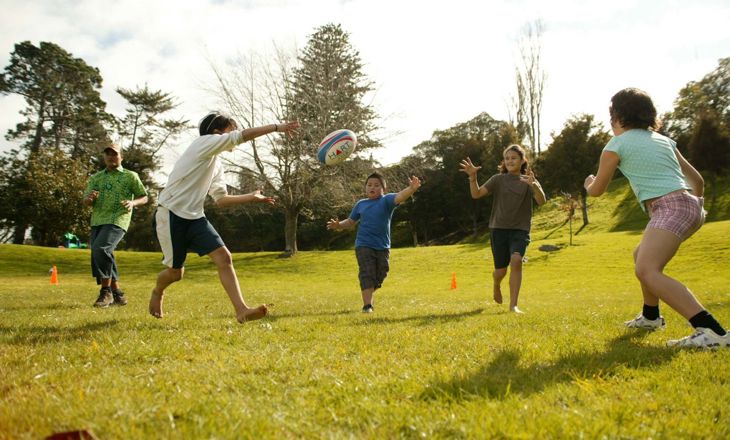 Sport Hawkes Bay's renewed focus on insights and evaluation has led to better decision making and results, stronger relationships with partners and an improved ability to understand and communicate their impact.  
While insights and evaluation have played an important role at Sport Hawke's Bay for several years, insights and evaluation were viewed as "important but generally not urgent, limiting its impact", says Chief Executive Mark Aspden. 
In 2015, Sport New Zealand developed the insights approach, one of three approaches to guide sector organisations to put the participant at the centre of decision-making and improve experiences.  
One of the challenges for Sport Hawke's Bay early on was understanding what this approach meant for them and the role insights and evaluation might have in the organisation.   
However, managing resources within the new insights and evaluation (I&E) investment and organisational structures wasn't always straightforward.  
"We kind of stumbled our way through it initially," admits Sport Hawke's Bay General Manager Ryan Hambleton.  
"In hindsight, it was good that we didn't rush in. It allowed us to work out: 'What are insights? Where do we fit into the insights picture'?" 
Embedding an insights-led approach 

 
Finding the right person to lead the I&E mahi at Sport Hawkes's Bay was key to embedding this approach within the organisation.  
Sport Hawke's Bay decided they needed a strategic storyteller to fill this role, someone who could tell a story using data from Sport NZ and information from partners and the community.  
"We struck gold with Caitlin McIvor – a marketing and communications advisor with an interest in data-driven outcomes," says Hambleton.  
Caitlin understood what Sport Hawke's Bay wanted to achieve as an organisation as well as staff capability, and she had an interest in making a difference in the Hawke's Bay community.  
Having the right person for the role has allowed Sport Hawke's Bay to boost understanding of I&E across the organisation, rather than having the knowledge reside with one person.  
Caitlin supports Sport Hawke's Bay staff and Board members to integrate insights and evaluation into their business-as-usual work. She takes a "learn on the job" approach, working alongside Sport Hawke's Bay staff on key projects and initiatives to support their understanding and integration of insights and evaluation.  
"Collectively we have a better understanding of how to use data to make evidence-based decisions. Caitlin has helped with this by simplifying tools and techniques and helping others to understand data from national and regional reports," explains Hambleton. 
Getting clear on outcomes 

 
Key to Caitlin's approach is the use of logic models1. "Everything should be working towards your over-arching goal," says McIvor. 
As Caitlin explains it, the use of logic models has guided the development of Sport Hawke's Bay's strategic plan, and departmental, project and personal development plans, ensuring staff have clear objectives and measures to work towards. Staff regularly approach McIvor to review their planning.  
 "All of our staff are now able to see where their work fits in and how it relates to the strategic plan, and specifically what their part is in achieving the business objectives," says Aspden.  
Sport Hawke's Bay has a number of insights projects on the go to help them understand their impact and support system change across the sector. This includes projects such as the AquaHawks project where they were able to gather insights from rangatahi, parents, and volunteer groups that have helped inform future decisions within the sport organisation.  
General Manager Ryan Hambleton says these projects will help Sport Hawkes Bay to better understand and support their community. 
 "The true value in this work is the fact we are using insights from the community to build a compelling case as to why and what change is needed." 
Making sense of the data 

 
For McIvor, it's not just about getting meaningful insights, but gathering them in the right way. 
"Everyone thinks 'I need insights, I've got to do a survey'," says McIvor. "Data is great - if you can interpret it and then explain to others what it means. But it's not all about surveys – it's also those quotes from conversations." 
"It is about using insights to gauge impact easily and evaluate why we do what we do, based upon data. You need to be able to understand it and you need to be able to communicate it in a meaningful way." adds McIvor. 
This approach has helped Sport Hawkes Bay tell better stories about the impact they are having.  A greater understanding of impact and the ability to share this story compellingly has strengthened partnerships with key stakeholders across the region for Sport Hawke's Bay. 
"It's much easier to tell funders the impacts we are having with their investment," says Aspden. 
Staff have established more meaningful partnerships with stakeholders and they've seen an increase in partners requesting support. Hambleton believes this shift in focus enabled them to move from "counting widgets" to being positioned as a more "strategic partner in the region". 
Reflecting on the organisation's transformation, Chief Executive Mark Aspden says if he could go back in time, he would have appointed an insights-focused role sooner as the benefits speak for themselves.  
"I've been in my role eight years…the change from where we were then compared to now has been dramatic."