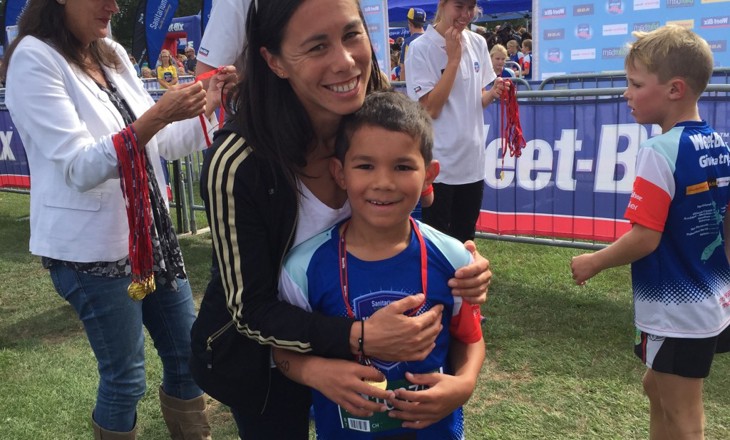 Being a high performing athlete can be challenging at the best of times. People sometimes forget that with the challenges that come with being an athlete, there are also personal challenges to conquer as well. There has to be some balance. We spoke with Andrea Hewitt about how she deals with the balance.
"Walking my niece to school," is Andrea Hewitt's rather unexpected response. She hasn't—not this morning anyway—been in pool for two hours, run 20km, or cycled to Timaru and back. Instead, she's been for a stroll, chatting to her sister, taking her niece to school.
"Family and friends are really important to me," says Andrea. "I've always been into sport—I was swimming competitively from the age of six—but my friends were all at the beach, so I took up surf lifesaving." At 19, Andréa represented New Zealand in surf lifesaving. Then it was suggested she give Triathlon a go and in her first event she qualified to represent New Zealand in the Under 23 World Championships. Which she won.
"I love my sport, I'm competitive and I'm committed to my training," says Andrea. "But you can't think about it all the time. You have to focus when you need to and then be able to switch off. Spending time with friends—just being myself—actually helps me do better when I am competing."
"Especially when you're overseas. New Zealand is so far away; you need that support, to help you keep everything in balance. Laurent was so important for that. You are a person first and an athlete second."