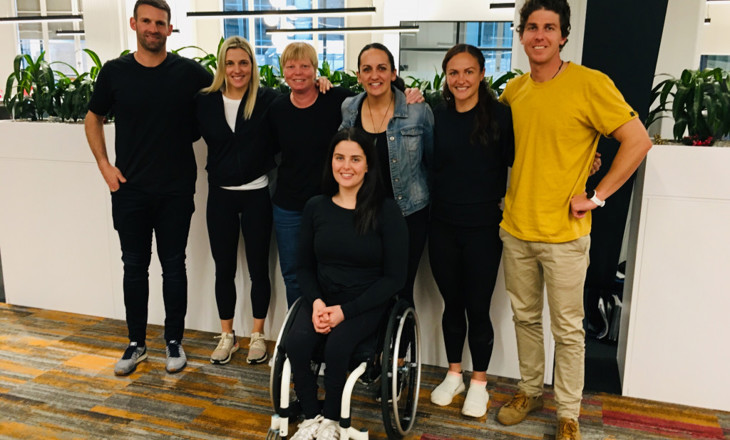 If we can provide quality experiences for all young people in sport, more will stay involved for life.
Our Balance is Better Champions have competed or are still competing at the top performance level in their chosen sports on the world stage. They have been selected as a champion as their own personal sporting journey aligns with the Balance is Better philosophy.
The champions help influence positive change in youth sport by sharing their Balance is Better stories with their networks, at events they attend out in the sport sector and within the sporting organisations they are involved with.
The Balance is Better messages are:
Childhood success does not reliably predict adult success
Identifying athletes and specialising early is taking its toll on young people
A focus on development should be emphasised over winning
Balance is Better Champions
Each Balance is Better Champion has an inspiring story to tell. The champions are:
Ameliaranne Ekenasio (Silver Fern Captain and Central Pulse netball player)
Andrew Ellis

 

(Canterbury Cricket player and former Black Cap)
Cameron Leslie (P

aralympic swimmer, three-time gold medalist and wheelchair rugby player)

Dillon Boucher (Former Tall Black and NZ Breakers basketball player)

Lara Andrews

 

(White Sox Captain and Hutt Valley National League softball player)
Les Elder

 

(Black Fern Captain and Bay of Plenty rugby player)
Mike Dawson

 

(Former Canoe Slalom Olympian)
Rebecca Dubber

 

(Paralympic swimmer and bronze medalist)
Sophie Devine (White Fern cricketer and former Black Stick hockey player)
Suzie Bates (White Fern cricketer and former Tall Fern basketball player)
Wendi Henderson

 

(Former Football Ferns player and team captain, and current national league coach)
Contact the Sport Development Team if you'd like to find out more about the Balance is Better Champions.
You can also head across to the Balance is Better website that provides tools and education for anyone involved in delivering youth sport. There are articles, interviews and case studies to give you the latest advice from trusted sources.