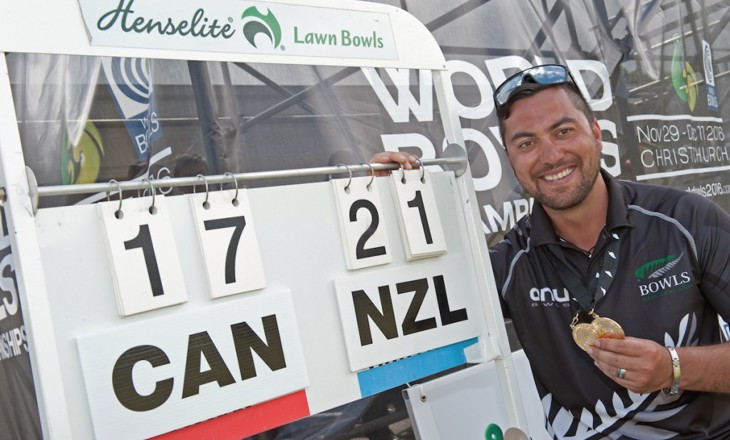 Ask Shannon McIlroy about becoming the world men's singles bowls champion and he'll say, "Mate, I feel like I've conquered Everest."
He's not referring to the December 2016 final, in which he beat his friend, Canada's Ryan Bester, 21-17. He's talking about everything that went before…
Some might say it was inevitable Shannon would become world champion. After all, he was off to bowls with his mum at just two - days, not years - of age and at 14 made the New Zealand under 18s. But he says he wasn't especially good to begin with: "I didn't win a game in the first five years." He played rugby. Played rock and roll. Represented New Zealand in martial arts. 
His dad believed in him, though, and his brothers. Took them along to every tournament. Got grief for it, too, but he'd just tell the other bowlers, 'One day these boys will be better than all of you.' "Dad got amazing satisfaction from playing with his sons," says Shannon. "He didn't train us, with drills and skills; didn't tell us what we were doing wrong. He just told us to play and play and play. Too many parents try and achieve their sporting ambitions through their children. Dad just wanted us to enjoy the game he loved."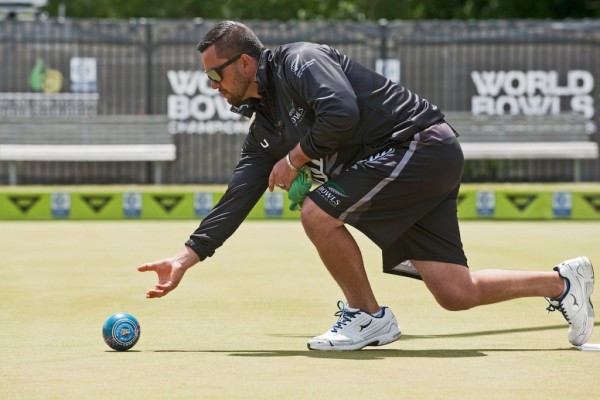 When you're 14, though, and you play bowls, that's kind of strange. 'You should be hanging out with my granddad', Shannon would get from his mates, who would rather he followed their path. "There were a lot of temptations," says Shannon, "and not many boundaries. It was easy to get caught up in the wrong crowd."  A teacher intervened: told him to apply himself - 'not go Romeo all the time' - and so Shannon left Gisborne and followed his Mum to Auckland, thinking he'd get a job, earn some money and follow his dreams.
"Unfortunately," he says, "it was almost the complete opposite.  I did get a job, as a painter, but I didn't like the big city and I was travelling 2½ hours a day, which meant no time for training. It was not a good year."
Fortunately he met Amy, also a bowler, also a New Zealand representative and moved to her hometown, Nelson. "Amy - her and her family - they've been the biggest influence. They're the ones who helped me become the person who can be a world champion. They've taught me about application, about setting goals and working to achieve them. About getting up when you fall down: overcoming setbacks.  They've helped me into a house. When I was 18, I might have imagined owning my own house, having my own business, winning a world title, but I never thought it would happen."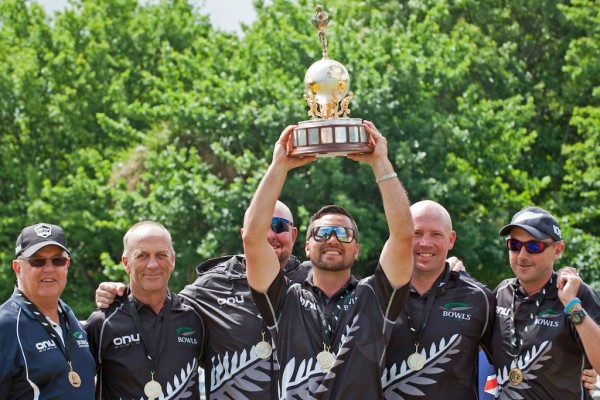 World bowls champion Shannon McIlroy agrees with Sport New Zealand's view that athlete development is complex and non-linear and that childhood success doesn't necessarily lead to adult success. He says it's like conquering Everest. Because, as Sir Edmund Hillary put it, 'It is not the mountain we conquer but ourselves.'