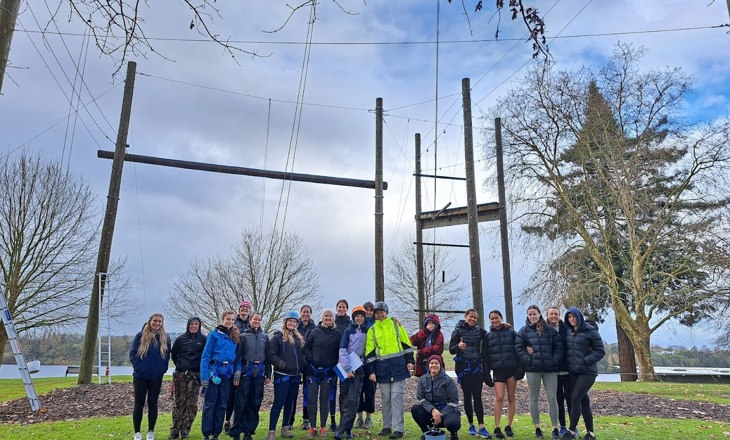 Mother-daughter duo Julie and Bonnie Hansen had the time of their lives on a recent outdoor adventure day with a group of women and girls.
For varying reasons, it's the type of activity they say is helping to fill a gap in the outdoor sport and recreation space.
First Step Outdoors, based in the Waikato, recently ran its first Girl Powa day, an initiative designed to bring young wāhine and their Mums, aunties, caregiver or special adult together through outdoor activities.
First Step Outdoors director Kate Parr says the women and girls only day came about from parents asking for it, following a previous adventure day.
"There were Mums telling us they wanted this for their daughters. It's about having a shared interest and relationship building," says Kate.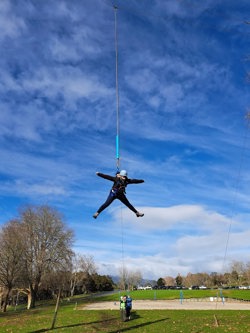 First Step Outdoors received Tū Manawa funding through Sport Waikato, which was used to subsidise costs for participants and make the Girl Powa day possible.
"Girl Powa is about removing barriers that we know prevent young people from participating in physical activity, like access to transport and cost," says Kate.
Julie Hansen says it was these things that made a huge difference and allowed her and daughter, Bonnie to get involved.
"We're not a typical outdoorsy family. When you go to some of these things, everyone has all the gear. They have the right shoes or the right raincoat or backpack. With Girl Powa, we didn't need any of that specialist equipment and that instantly removed one of the barriers," says Julie.
Bonnie, 18 was among the older girls on the day and enjoyed being able to offer her encouragement to some of the younger participants.
"You could see that when you encouraged them to keep going, they really responded to it and they seemed relieved that there was someone there for them," says Bonnie.
Julie says it was seeing the leadership and bravery of all the young women that amazed her and made her one very proud Mum.
"I loved that they could have that fun and at the same time understand that they were looking out for each other," says Julie.
Kate says the adults were really challenged on the high ropes and some special moments emerged from this with adults soon realising their rangatahi had little to no fear in the same setting.
"I'm in my 50s so this is not the sort of thing I do. It was neat to participate, and I was really gobsmacked by my daughter, who was so brave. Everyone thinks their own kids are great but to then see her do these things that I was too scared to do was great," says Julie.
For Bonnie, the highlight of the day came when she and her new friend completed a two-person high ropes course together blind-folded.
Bonnie says she would encourage anyone to give a Girl Powa day a go.
"Even if it is just one weekend, you can look back on that as a really fun weekend's activity."
While Bonnie says the activities weren't new to her, the girls and women only environment was.
"I felt more comfortable because it was just girls and no pressure. It was just about doing things if you wanted to."
Visit First Step Outdoors - Home for more information about upcoming programmes.