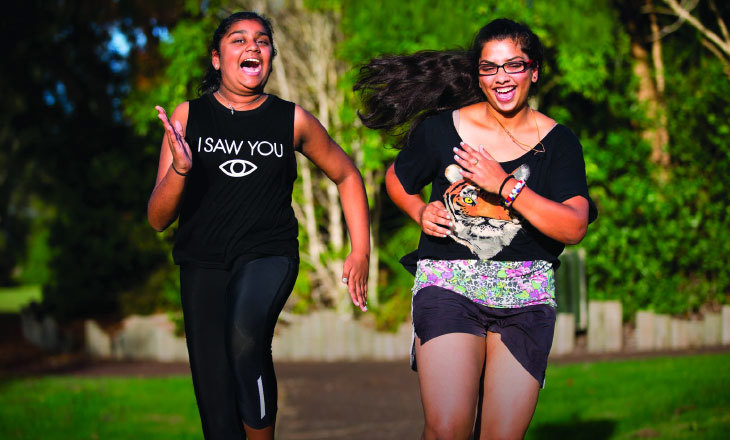 In October 2018, the Prime Minister launched a government strategy for Women and Girls in Sport  and Active Recreation. On the same day, Sport NZ published 24 commitments – backed by a $12.7m investment - to deliver momentum to the collective action required to achieve the vision of every women and girl realising their potential in and through sport and active recreation.
The strategy is shaped around three pillars: leadership, participation, and value and visibility. It was built on and shaped by momentum here and internationally towards empowering women and girls through being active in sport and recreation, whether as a participant, athlete, leader, employee or volunteer.
Three years on, we have achieved a lot. That's what this report is about. But there is much more that has been done. The sector has responded, media have responded and New Zealand is now set to host three women's world cups and the IWG World Conference on Women & Sport.
This report celebrates some important milestones that are working to address  the under-representation of women and  girls in sport and active recreation. This  work was not the beginning. It is not the end. Change is happening and will continue. 
Downloads
pdf - 2448 KB
pdf - 9571 KB
Highlights across the three years include:


Partner organisations confirming 40% target of self-identified women on boards


Paid workforce and board members from across the sector respond to the first Diversity and Inclusion Survey to create new benchmark


Partner initiatives with an explicit focus on women and girls for the investment period 2021-2024


For nine projects supporting participation and leadership initiatives for young women in Aotearoa


Of all New Zealand sports coverage is being  analysed in a two year study  to understand gender balance in sports media coverage and sports reporting



Attendees joined the conversation at the Women + Girls Summit over three years


Women across 12 codes taking part in a Women in High Performance Sport pilot designed to address under representation of women in coaching and leadership roles


Of coaches selected on the Coaching for Impact programme, for coaches working with secondary school age athletes, were women.
"When we see female athletes having equal billing through commercial and media partners, when female directors are made welcome and valued around the board table, when organisations commit to leadership training and mentoring for females, then we know they are on the right path. "
"With the support of the Young Women's Activation fund, Kōhine Māia has reached over 600 girls, and connected to 120 community organisations. Our drive and passion for this project has met only positive feedback and, most importantly, girls returning for activities time and time again.

"