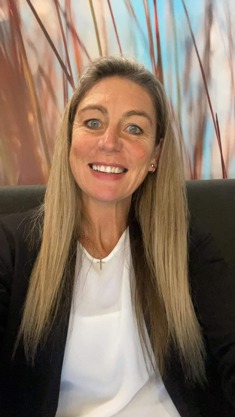 It's so important that we listen to, and cater for, the needs of our young women when it comes to being active.  I believe it's important that they can have fun, with friends, in a non-competitive environment if they want to.  Our rangatahi want to learn and get better, but that doesn't mean it has to be competitive.
I have seen a lot of parents and spectators watching sport who yell and scream and this has an impact, not only on their own children, but the other children in the team and often the opposition teams too.  As parents, we have a huge responsibility to be role models for our children.  We need to show them and teach them how to be active in a way that makes them happy with themselves and who they are.
As the parent of a young woman, I believe there are many things we can do to encourage our young women to be active, their way. 
It doesn't have to always be organized sport, you can walk, play tag, skateboard, roller blade, bike or swim.  Find out what your daughter likes to do and encourage her to be active. 
A big part of this is trying to change the conversation.  It doesn't always have to be "did you win?".  Make it about the experience – ask if there were fun moments, what she enjoyed most or who played in what position and what was her favourite position and why. 
As some who works in the sports sector, as a Participation Manager at Netball NZ, I believe it's important we start working at ways to encourage young women to participate.  For Netball it's about having different initiatives like Fast5, walking netball, and mixed netball, changing the duration of games, and not having to wear a uniform.
We need to listen to our young women, get them around the table so they can tell us what they want and how we can change things up to cater for them in this ever-evolving environment.