Sport NZ partnered with Aotearoa New Zealand's youth development peak body, Ara Taiohi to use their 'Mana Taiohi' framework as a foundation for the Active Recreation for Rangatahi Plan.
How does it work?
The Mana Taiohi principles acknowledge the mana that young people bring or carry, and actively work to enhance that mana. The framework has evolved from the principles of youth development, has been informed by young people, and reflects a Te Ao Māori worldview.
By better understanding and responding to the needs of rangatahi, there is an opportunity to deliver a broader range of activities, shifting towards active recreation as a vehicle for youth development.
The principles of Mana Taiohi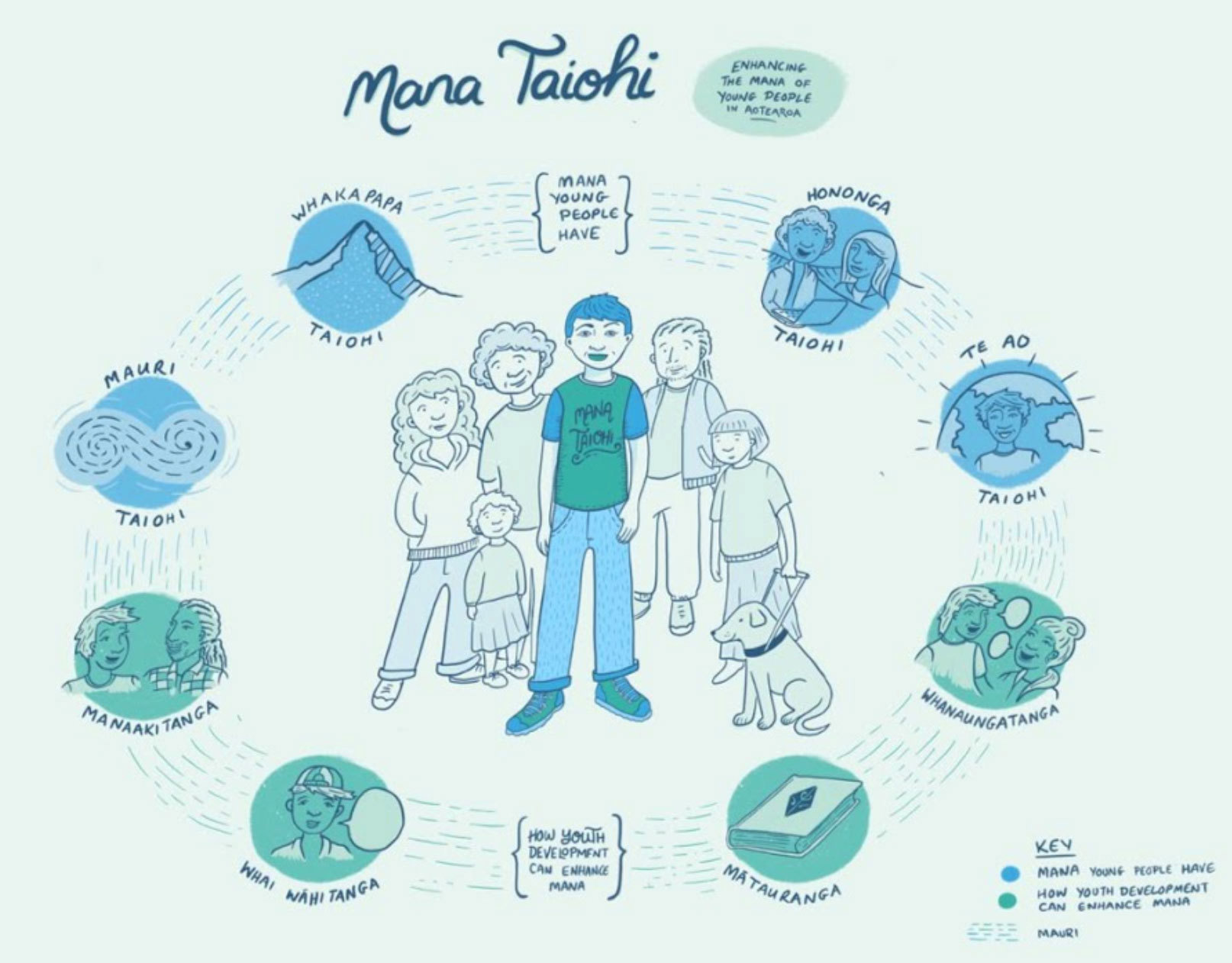 View larger version of Principles of Mana Taohi infographic
The mana young people have:
Mauri (o te Taiohi)
Whakapapa (Taiohi)
Hononga (Taiohi)
Te Ao (Taiohi)
How youth development can enhance mana:
Whanaungatanga
Manaakitanga
Whai Wāhitanga
Mātauranga
These principles are interconnected, holistic, and exist in relation to one another. Without any one of them, the others are weak. While the commitments in the Active Recreation for Rangatahi Plan emphasise one or more of these principles, their interrelationship is acknowledged.
Learn more about Mana Taiohi